Pono invaded Maine for the "Birthday Season". This is the first half of the report on that trip. I've been sorting and re-sorting all the pics and finally decided I just couldn't pare down the count to make only one Ponogram. The cast of characters includes Pono, son JR, daughter-in-law Courtney, 5 yo Poppy, and 2 yo twins Scarlet and Clover.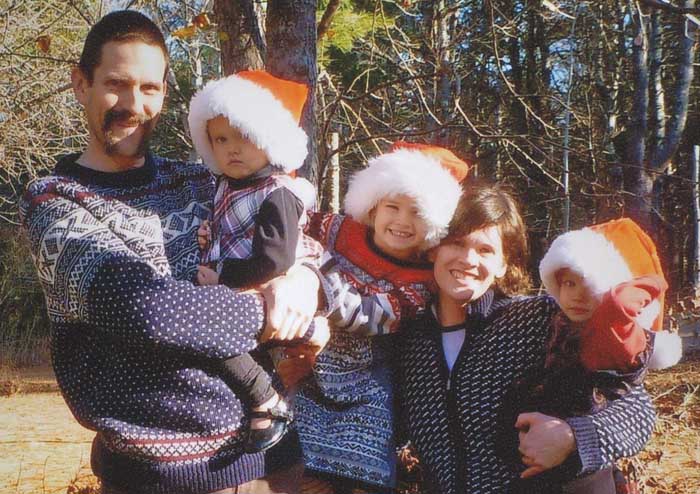 The family enjoying a bright fall day in their yard
Maine was very pleasant for the entire three weeks I was there. It could have been a few degrees warmer for my old bones, but there was lots of sunshine and only an occasional few drops of rain. One evening it spit some hard snow or sleet – enough to go out and gather a handful. The kids stuck a tiny bit of carrot and two peppercorns in it to make the first snowman of the season. It was put back out on the window sill and lasted long enough for a couple pics.
Here are some close-ups to introduce the Kids of Maine. You may see some resemblances, but believe me they are three very individual personalities.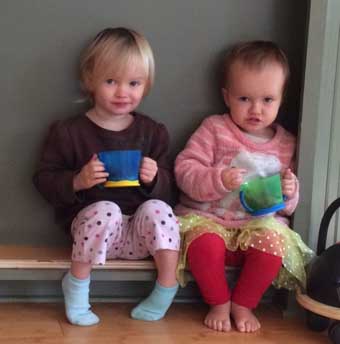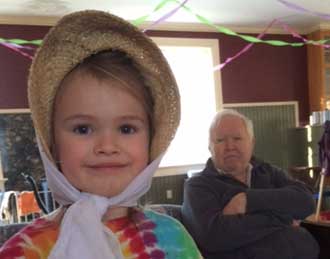 | | |
| --- | --- |
| Clover and Scarlet | Poppy and the Grouch on the couch |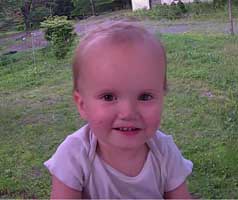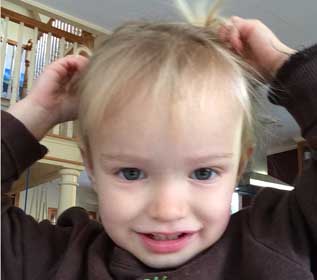 I spent about 7 hours a day with the family. Patty, Courtney's mother was there for most of my stay. I wasn't near as capable as Patty at entertaining the kids, but I got pretty worn out just watching them. In fact, I took two "personal maintenance" days and gave myself and the family a little break. (I only had one pair of pants with me and I had to launder them.)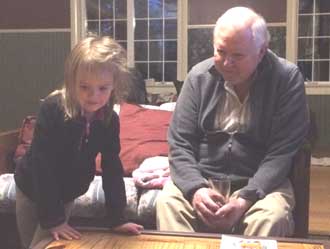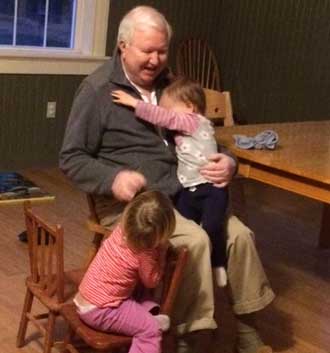 | | |
| --- | --- |
| Pono with Poppy | Pono, Scarlet, Clover |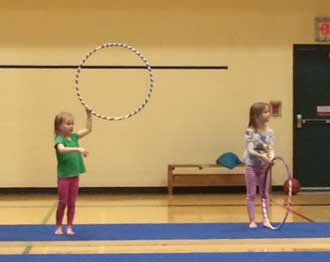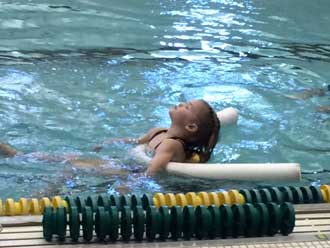 | | |
| --- | --- |
| Poppy at the gym | Poppy at the pool |
Some of Poppy's weekly activities. The twins usually go to the gym also and enjoy playing ball, running around, crawling through the wolf's den, and going down the slide while Poppy has her class.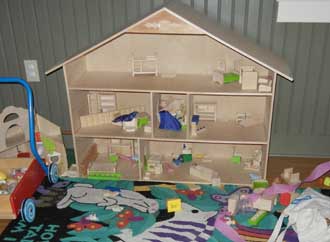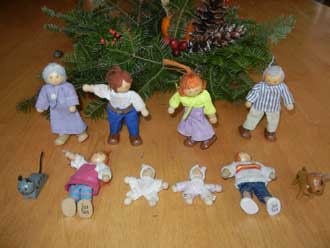 Of course there is a doll house. JR built it and the furniture and its tenants came from other sources. The tenants became identified as Nana (Courtney's mother), Daddy, Mama, Pono, Nougat (cat), Poppy, Scarlet, Clover, Uncle Stuart, and Marmalade (dog). Pono and Uncle Stuart change ID sometimes depending on who visits.
The set came with only one baby but JR actually constructed a second one to match the real gang. I suggested that he should perhaps refrain from making babies for a while.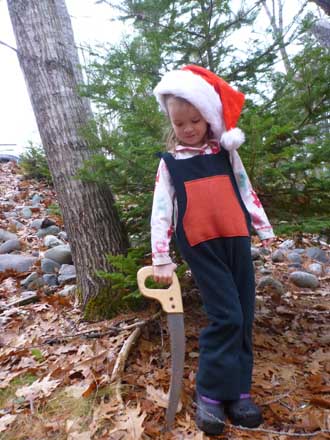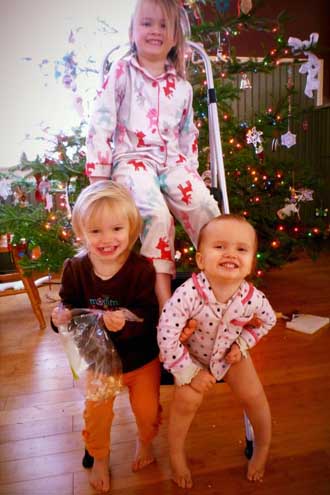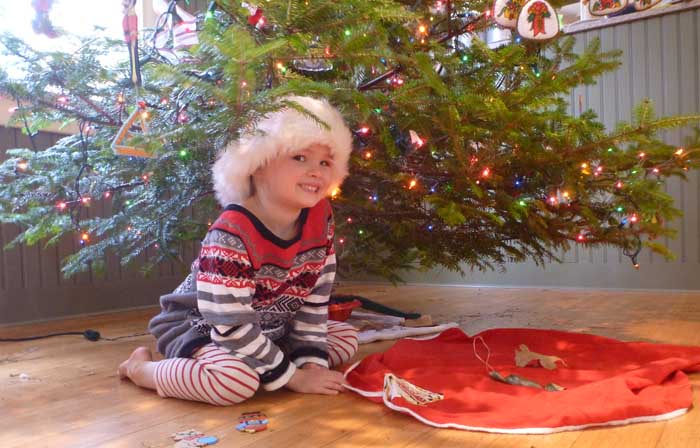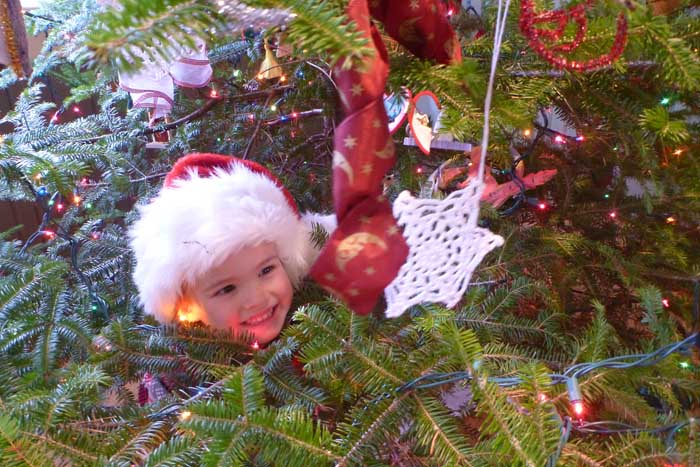 One day late in my stay, Courtney and Poppy took a saw and went out in their forest. They picked a tree, cut it down, dragged it in and decorated it before the day was over!
AFTERWORD
This being the first of two P-grams, I've given you a quick look at the kids. The next one will show more of their activities.
And your bonus video is here.