This project seems to go on forever. Every so often I see something that is a part of my everyday life, but it is old, unusual, and/or rare enough to be of some interest to others. Of course, the "interest to others" part may or may not be true.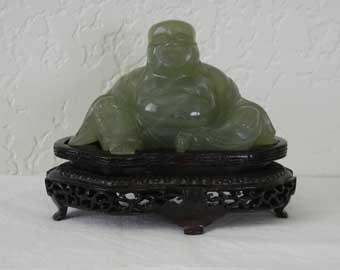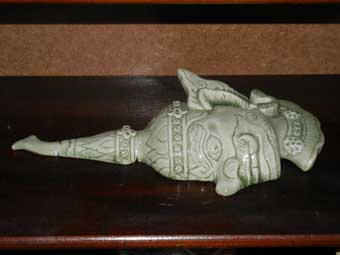 These two items were on display on bookshelves in 1994 during the Northridge earthquake. They are both treasures purchased during our stay in Bangkok. The jade Buddha remained seated but did a 180° turn, "hid" in a corner and was remarkably undamaged.
The celadon face left the shelf and suffered two cracks in its head piece. Both items continue to be treasures.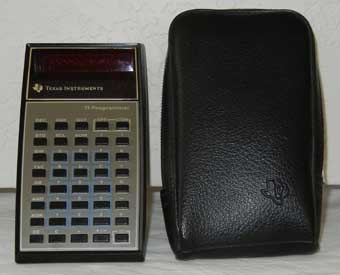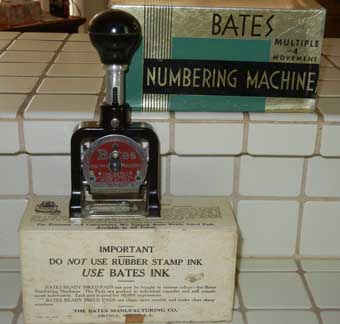 The remarkable Texas Instruments Programmer capable of doing mathematics in decimal, hexadecimal, and octal. In the years 1977 through 1981, very few computer programmers went without one. Powered by a nine-volt battery, it is still operational.
A bit older, and probably unknown to most people today, this Bates Numbering Machine provided a means for adding a regularly advancing number to a typed, handwritten or otherwise manually prepared document. It may sound funny today, but it filled a very important role in its time!
I've tossed around buying a new car various times since I moved to Hawaii and I always come to the same conclusion. I'm too lazy to cover it regularly and I can't face thinking of a new car rotting in the sunshine and rain, since I don't have covered storage. So-o-o, I make do with what I have. The two passenger side power windows failed in the down position. I "fixed" one with corks and one with doorstops. Recently, the driver window failed similarly. I really needed that window, so I spent $350 or so instead of corks or doorstops.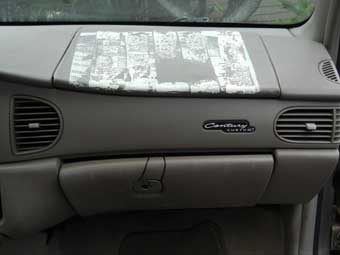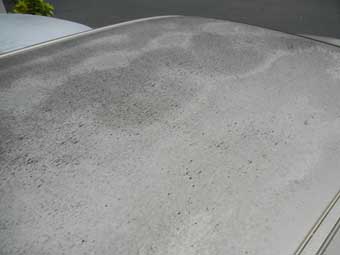 Other flaws bring derision from friends, but the car runs well so I just make repair "payments" when absolutely necessary and personal "repairs" otherwise. The glove box latch failed and I used duct tape for quite a while. Duct tape stretches and deteriorates in the sun, so recently I found a way to fasten it with wire. While duct tape loses it "sticky power" in the sun, as you can see, the sticky material bakes on.
The roof of the car has been beaten by automatic washers, rain, droppings from trees, birds, pest control, and fertilizers, and the nearly constant sunshine. All mixed together the result is spots and discoloration in a unique and fascinating pattern.
Behold a genuine "Maui Cruiser"! Not much to look at, but virtually immune to theft.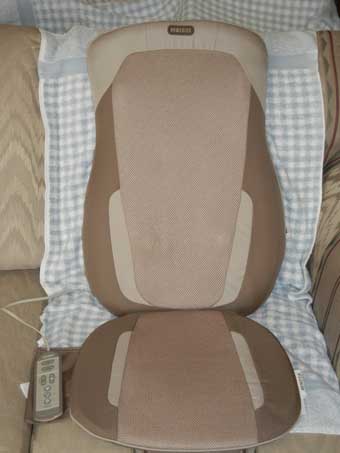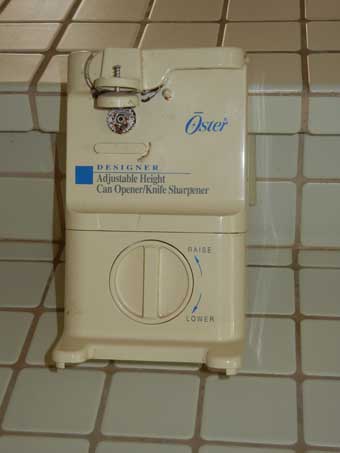 This is the HoMedics Shiatsu+Vibration Massage Cushion with Heat. I bought it a few months ago, and just having it available seems to be helping my back.
Remember when we couldn't open a can without an electric device. I don't know when or where this came from, but this Oster Designer has been decorating my kitchen for YEARS and the only time I use it is to sharpen knives.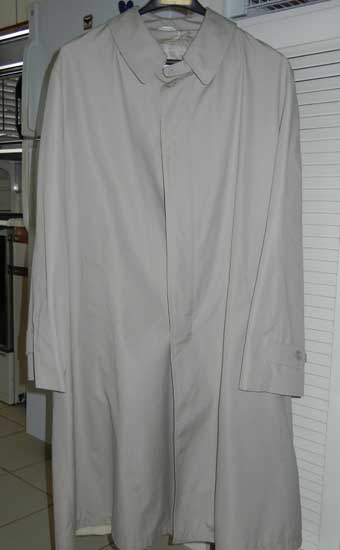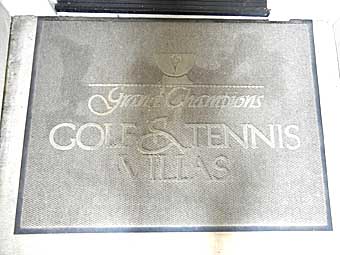 Don't ask how these two got together – I don't know. I remember wearing this raincoat ONE time since I got to Maui – and that time was without the liner.
I believe my doormat is one of the original ones from the opening of this condo complex in 1987. Don't know how I was lucky enough to have kept it, but look quickly – it is nearly an antique and therefore increasing in value.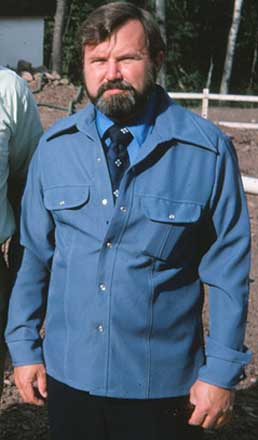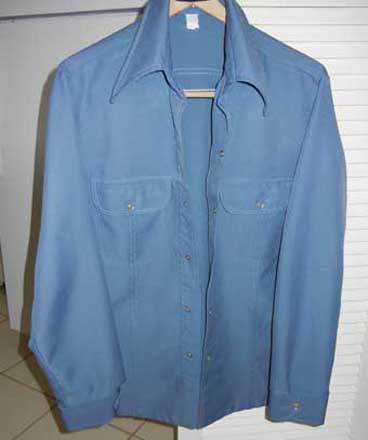 Remember the leisure suit? Here is Pono in 1976 with a full beard, black hair and lots of it, a sun tan and a very sharp leisure suit. With a little search, and some cleaning, here is that self-same jacket in 2015. Why? Why do I keep asking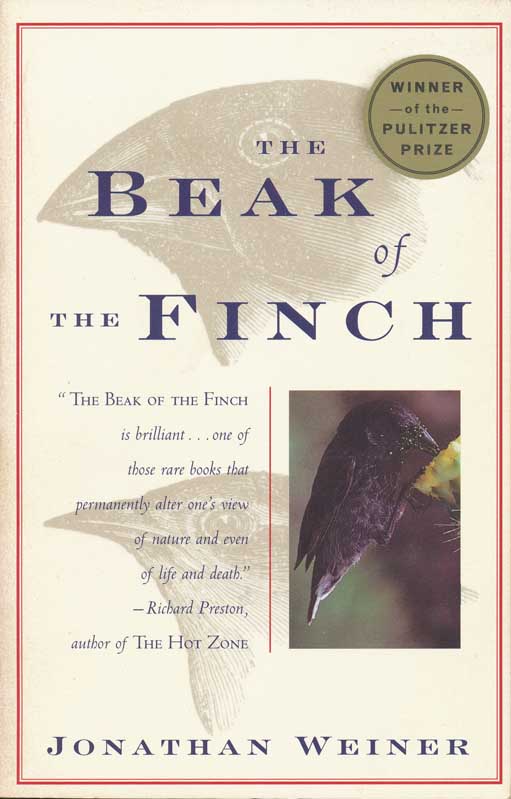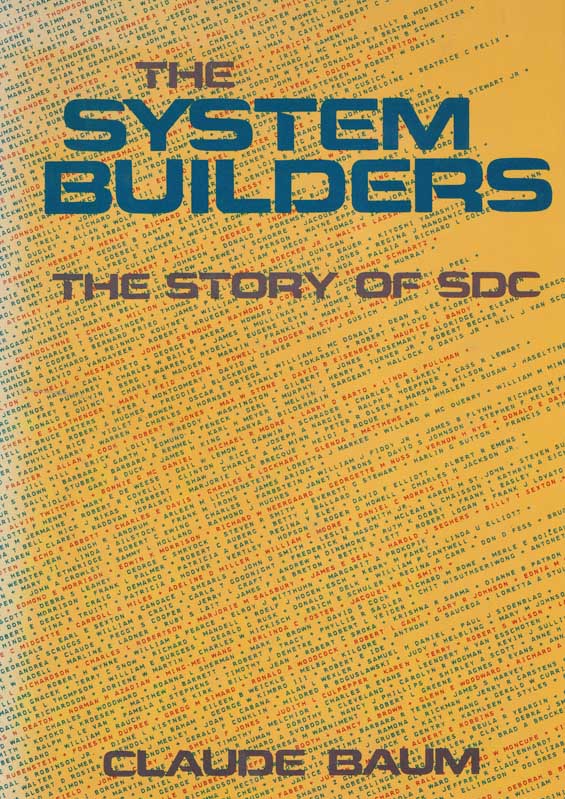 I have lots of books, but I promise that I will only present a few of them to you. These are books that have personal meaning to me due to subject, writer, donor or other attribute. I'll try to explain.
"The Beak of the Finch" by Jonathan Weiner, 1994. Peter Grant and his wife Rosemary spent decades studying evolution in real time, observing the Finches of the Galápagos. This book is the story of their adventures and my son Stuart gave me a copy. In 1999, Peter Grant's office at Princeton was just next to where Stuart hung out. I visited Stuart there and was fortunate enough to meet Peter Grant.
"A Mile in Her Boots" Edited by Jennifer Bové, 2006. A collection of articles by "Women Who Work in the Wild". One article is by good friend Judy Edwards and details the excavation of a nest of hatchling sea turtles. Judy and I shared the experience of a natural hatching of a nest laid by Orion, the same Hawksbill. The other 27 authors have equally fascinating tales.
"The System Builders" by Claude Baum, 1981. I worked for SDC from 1963-1971, so "The Story of SDC (System Development Corporation)" covers my entire stay with them. I have to admit that I was not aware of the corporate politics while there, but the technical side seems realistic. I knew of Claude Baum, but we were not friends.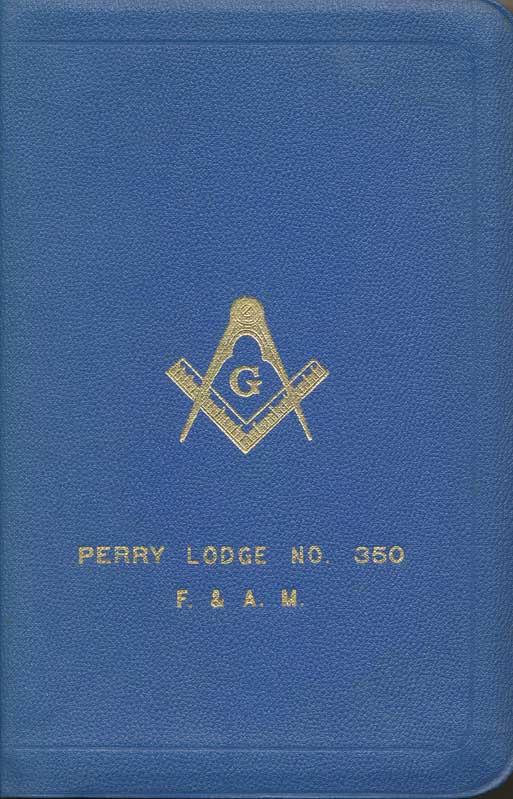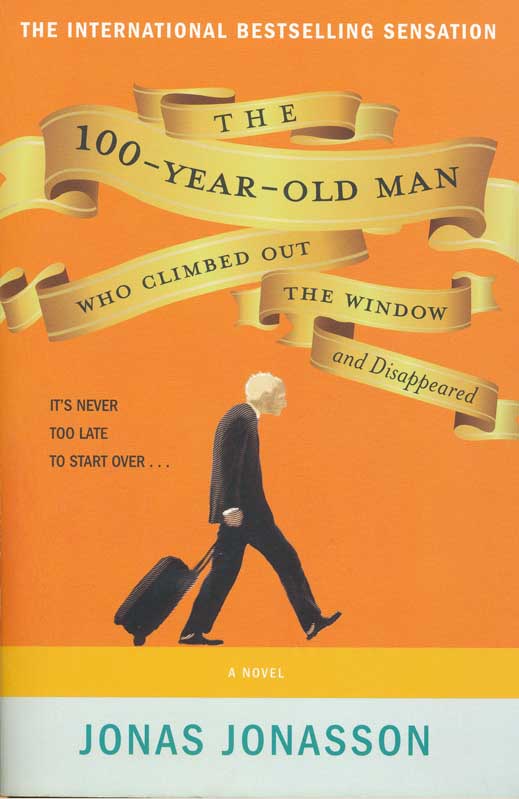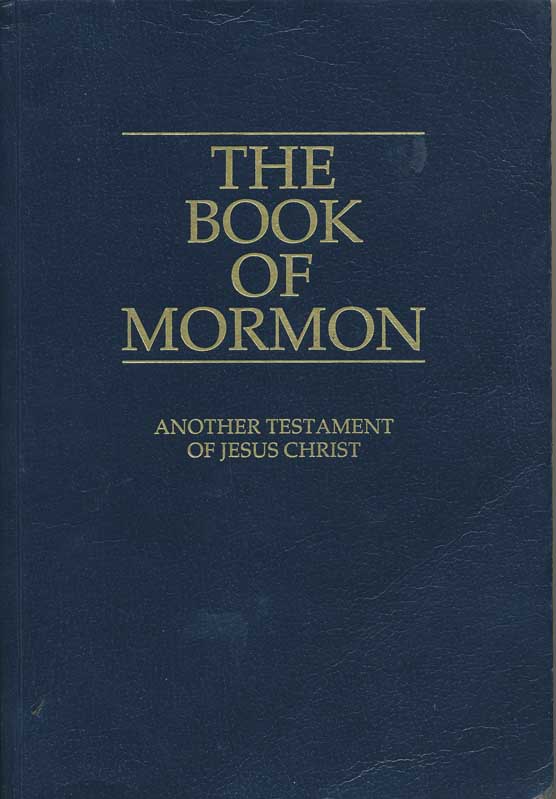 This copy of the Holy Bible was presented to me when I was raised to a Master Mason by Perry Lodge No. 350 Free & Accepted Masons on April 19, 1962. It contains the signatures of several of my brothers who witnessed the event, including my father.
"The 100-Year-Old Man Who Climbed Out the Window and Disappeared", Jonas Jonasson, 2009. If the title doesn't intrigue you, what would? It's like a senior version of Forrest Gump, with Swedish overtones. This book was a gift from a couple who vacation here regularly and often cross my path while walking in the morning.
"The Book of Mormon", 1830. This book, "Another Testament of Jesus Christ", was given to me by a dear lady who befriended me when I spent untold hours in the early 2000s at the Latter Day Saints Family History Center in Kahului researching my ancestry.