This carrying basket has Lower Peninsula (LP) ends and a UP handle.
Lawn chairs feature the entire state with the UP offering a convenient hangar for a towel or a jacket.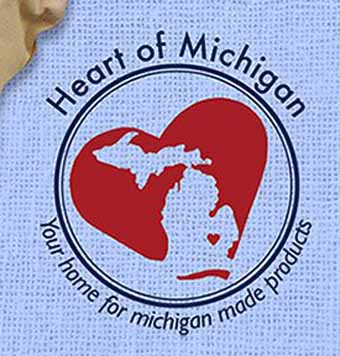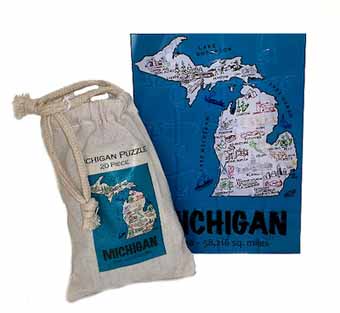 Heart of Michigan in Howell (see the heart in the LP) features a number of the following outline products. In addition, if you are hungry for a north woods pasty, Heart of Michigan ships them! (Please don't be disappointed – their pasties are not shaped like the outline of Michigan.)
How about a 20-pc Michigan jigsaw puzzle.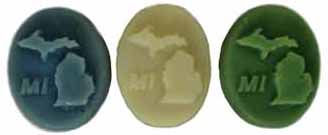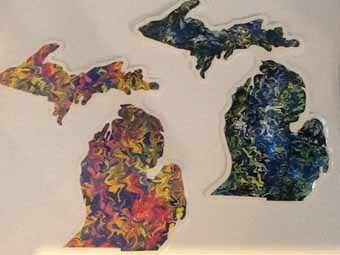 Michigan soaps and stickers.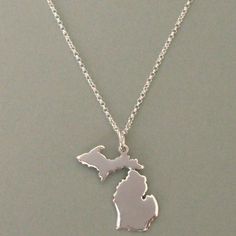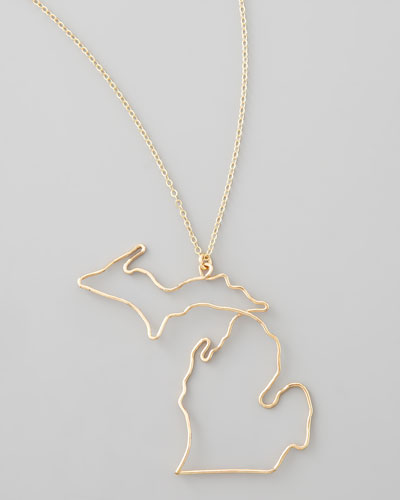 Necklaces – I've even seen a ring with the Peninsulas on wraparound arms.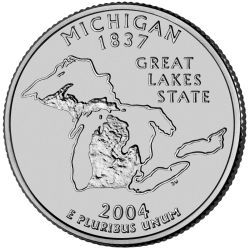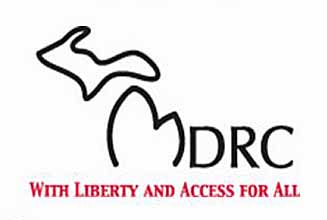 And of course, every state has their quarter.
And someone from the Michigan Disability Rights Coalition had the vision to see an M in the LP.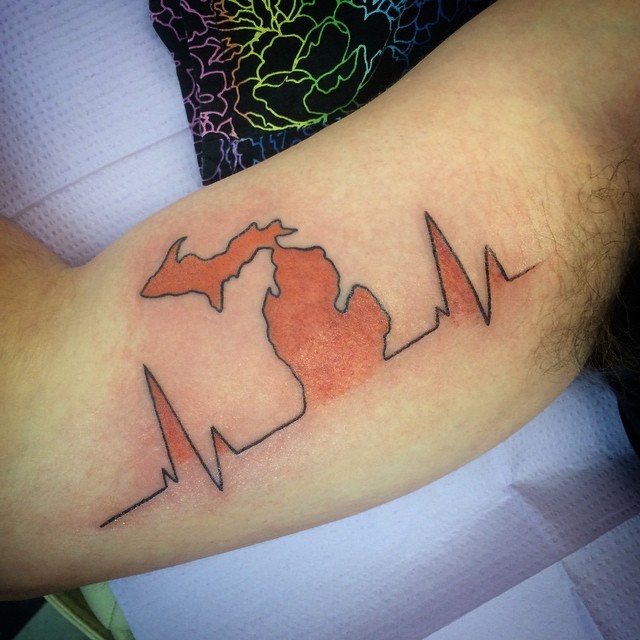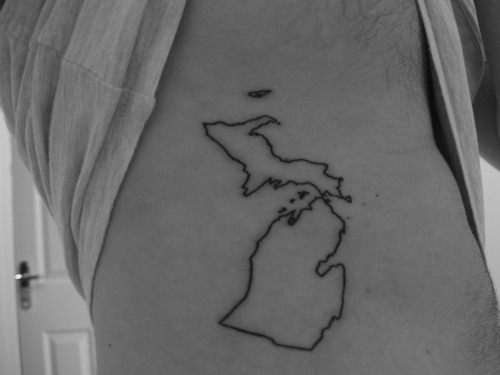 Michigan tattoos as a picturesque heartbeat and just the outline.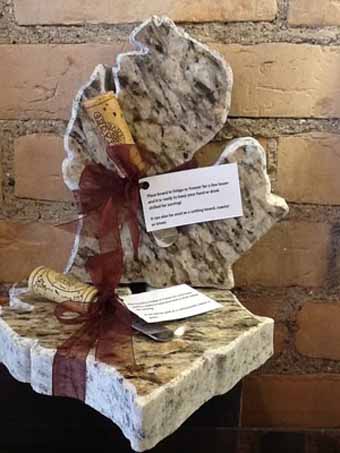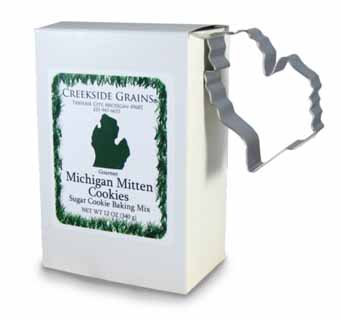 LP cheese tray and LP cookie kit.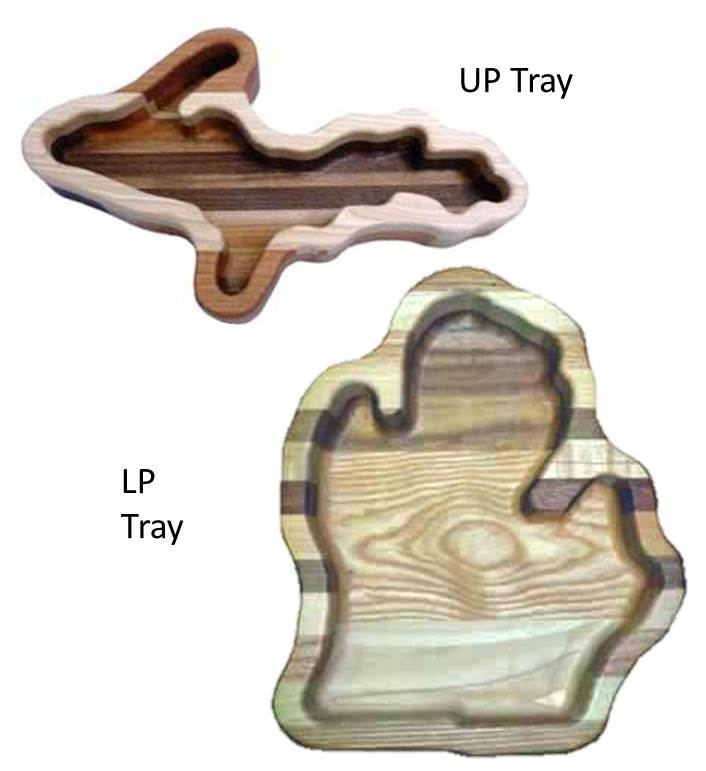 Standalone UP and LP trays.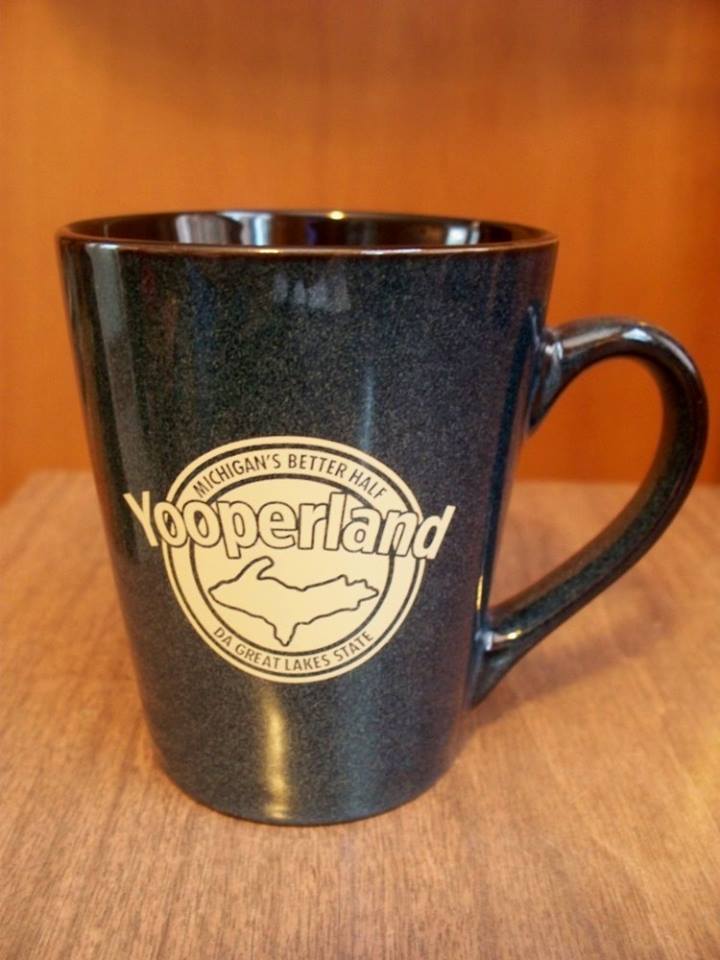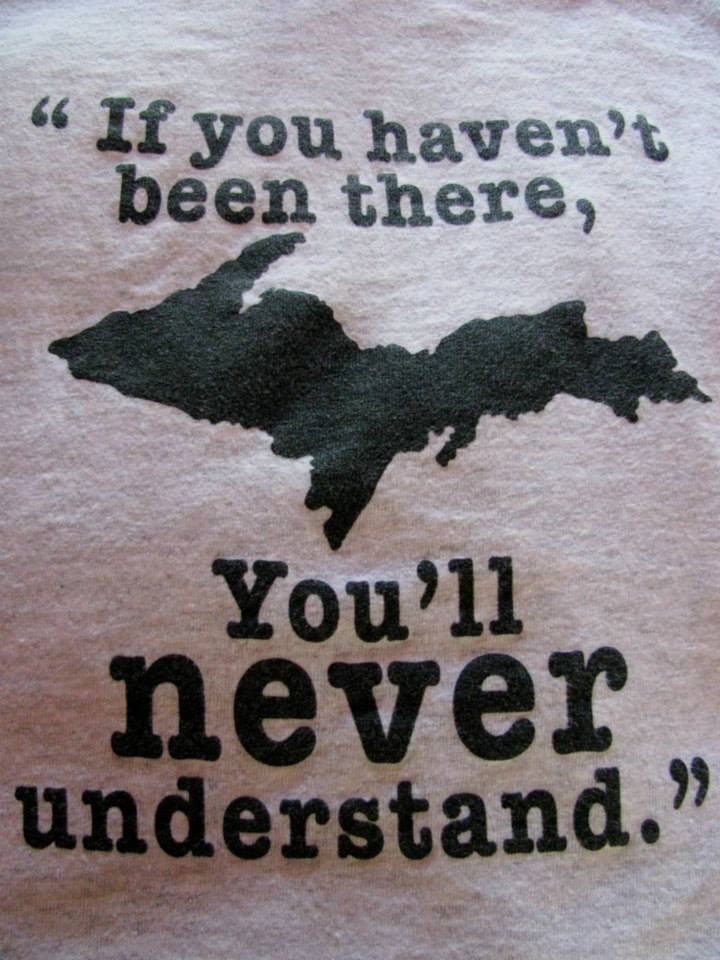 "Michigan's Better Half" and the tee-shirt quote express the chauvinism of Yoopers (those from the UP [yoo pee] aka "Yooperland"). Do you understand?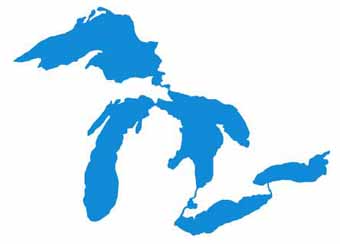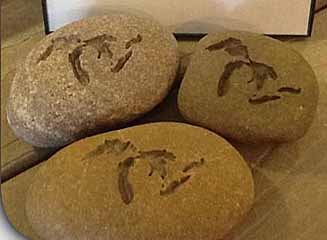 A depiction of the Great Lakes is like a negative of the State of Michigan.
AFTERWORD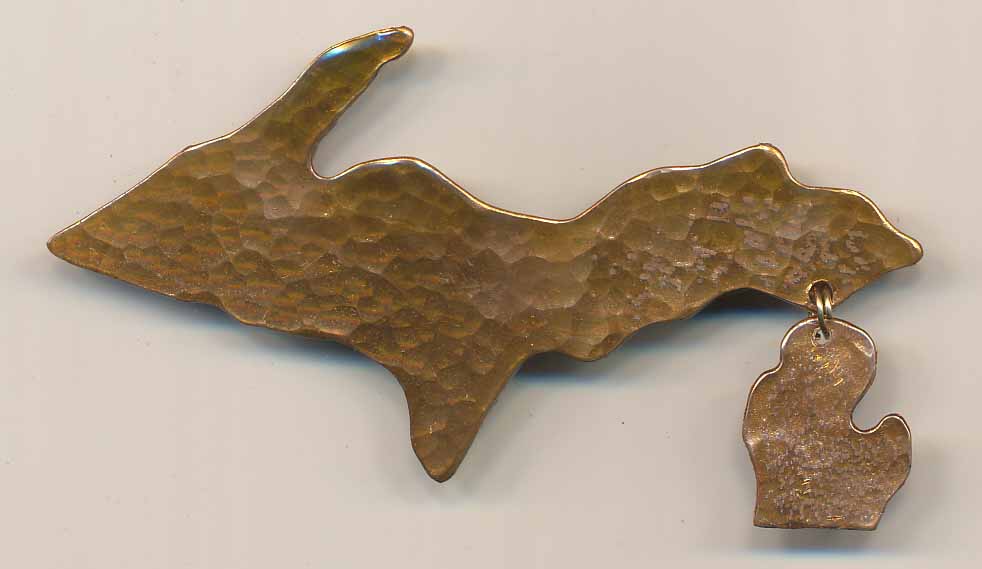 Let's just put this all in the proper perspective!