ATOMIC ENERGY BY A 12yo
In 1945 the United States dropped two atomic bombs on Japan in an effort to end World War II. A 12 year old boy read all about it in newspapers and listened to radio news programs trying to understand what was happening. He was given a school assignment to write a 2500 word essay on the subject and he took it seriously. This is the result of that assignment.
I have the handwritten version as well, but the typed version is easier to read. The absence of spelling and grammar check is noticeable, as is the limited typing skill. The author (or perhaps even the newsperson who supplied the information) displays what today will be seen to be a somewhat shallow understanding of the science involved.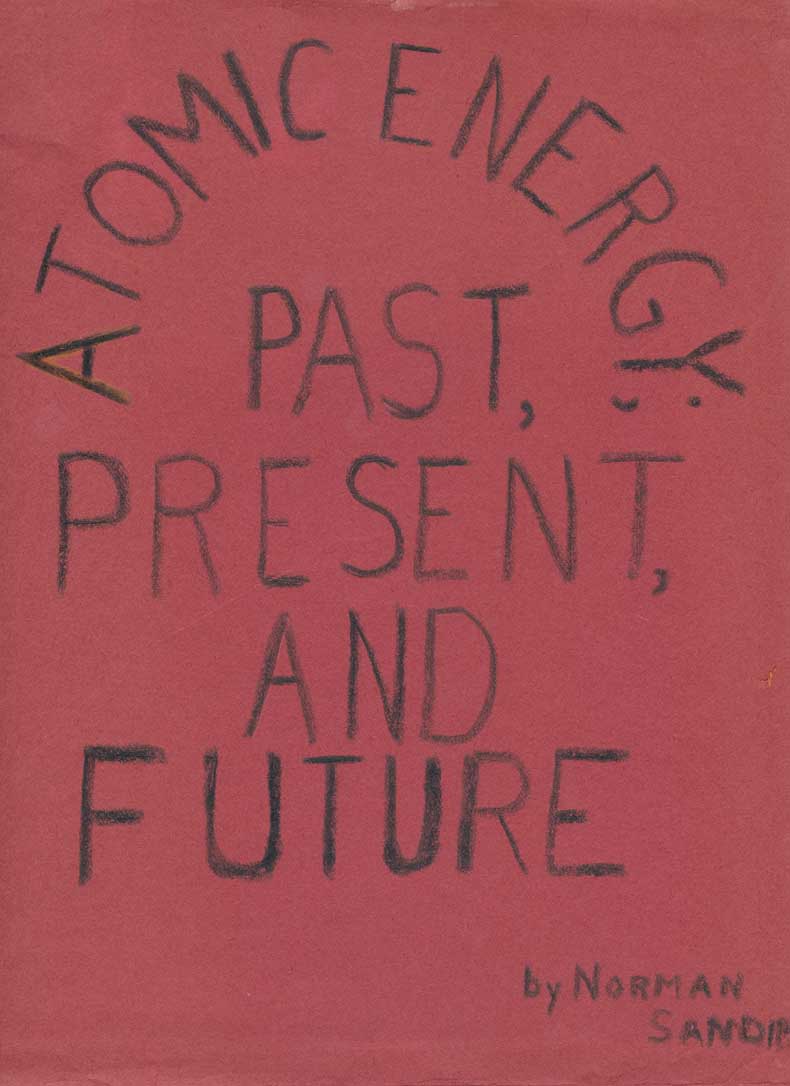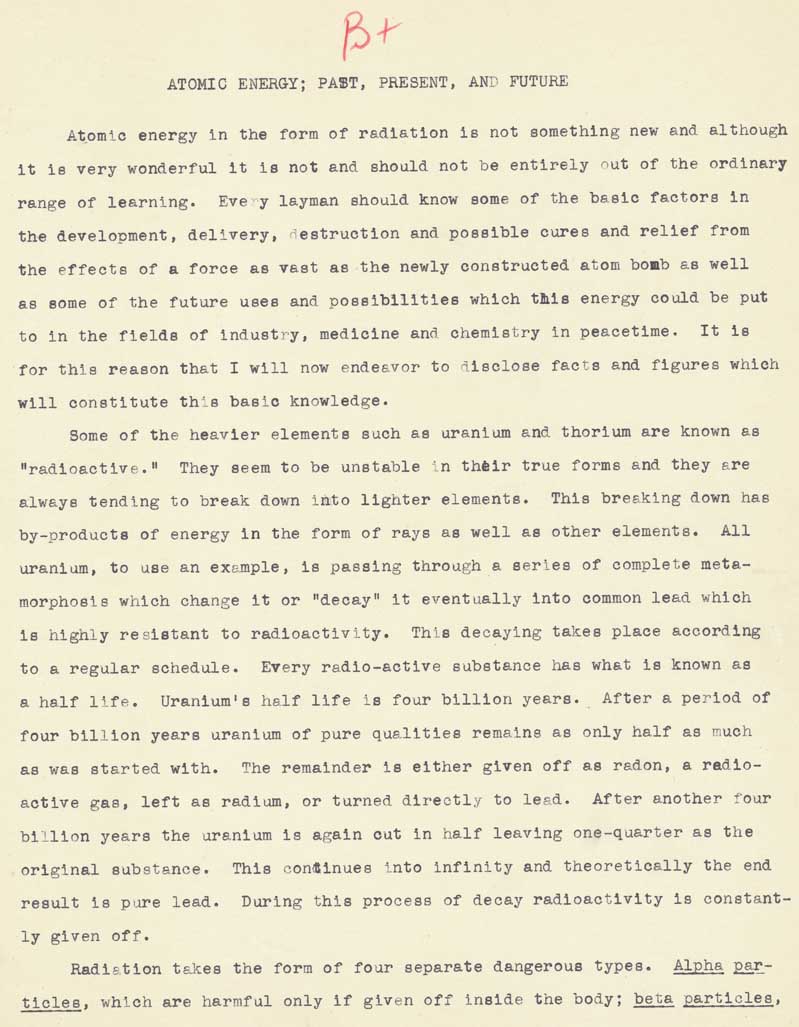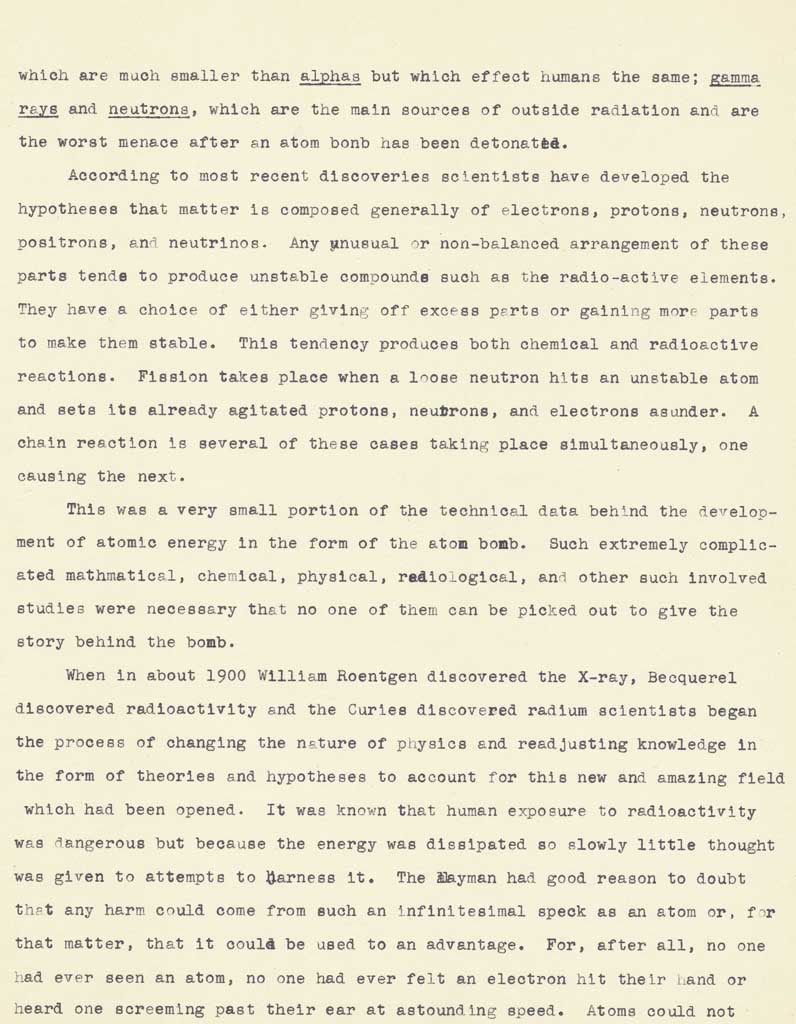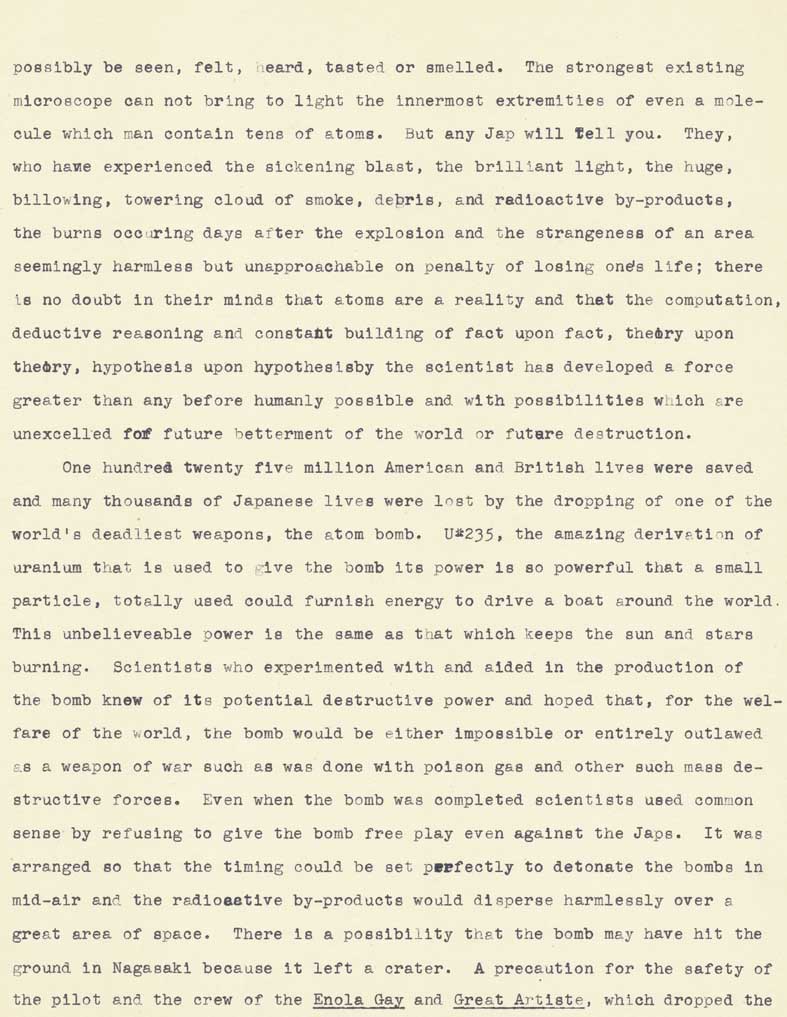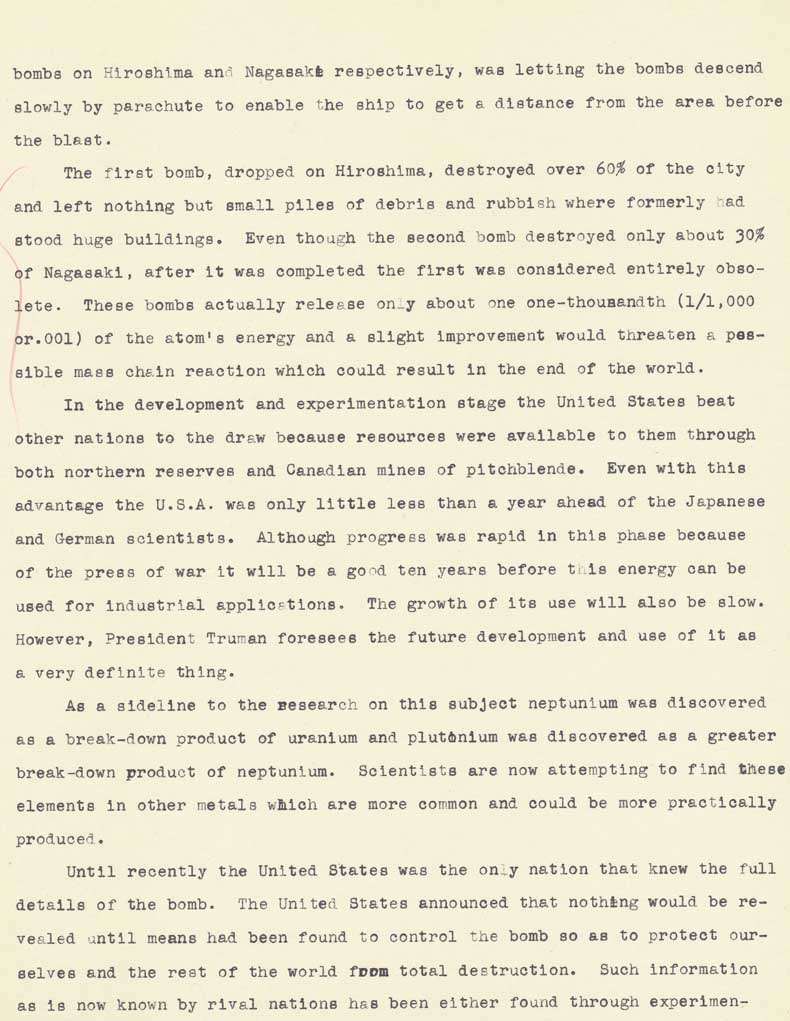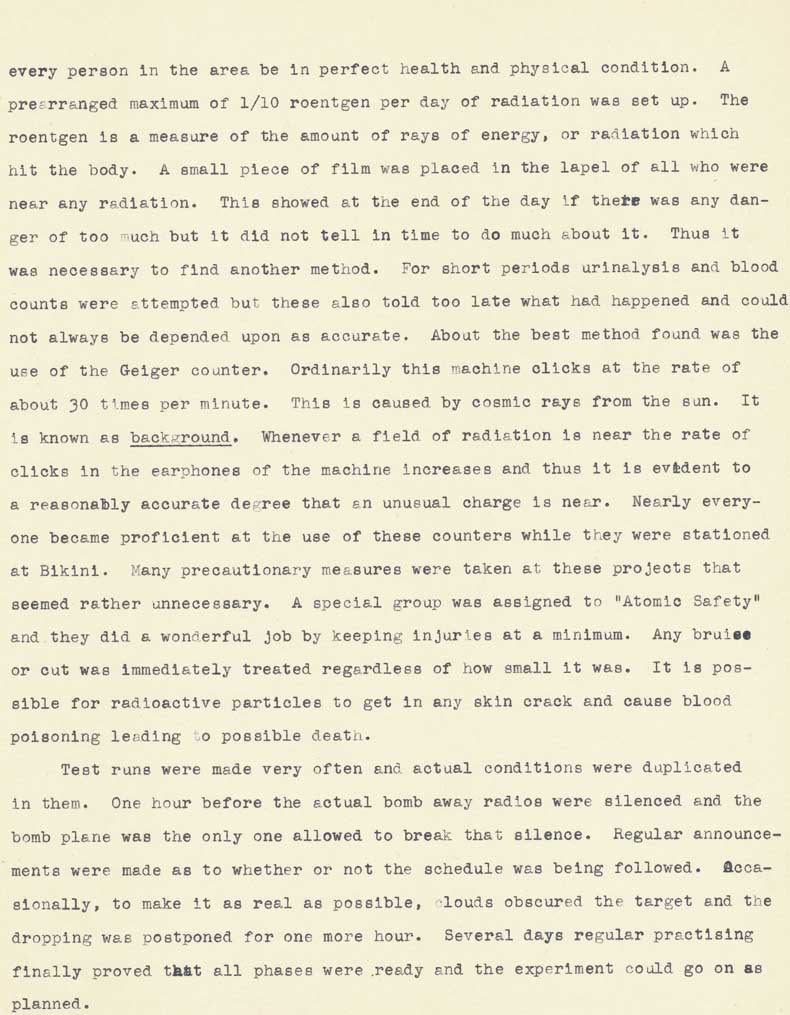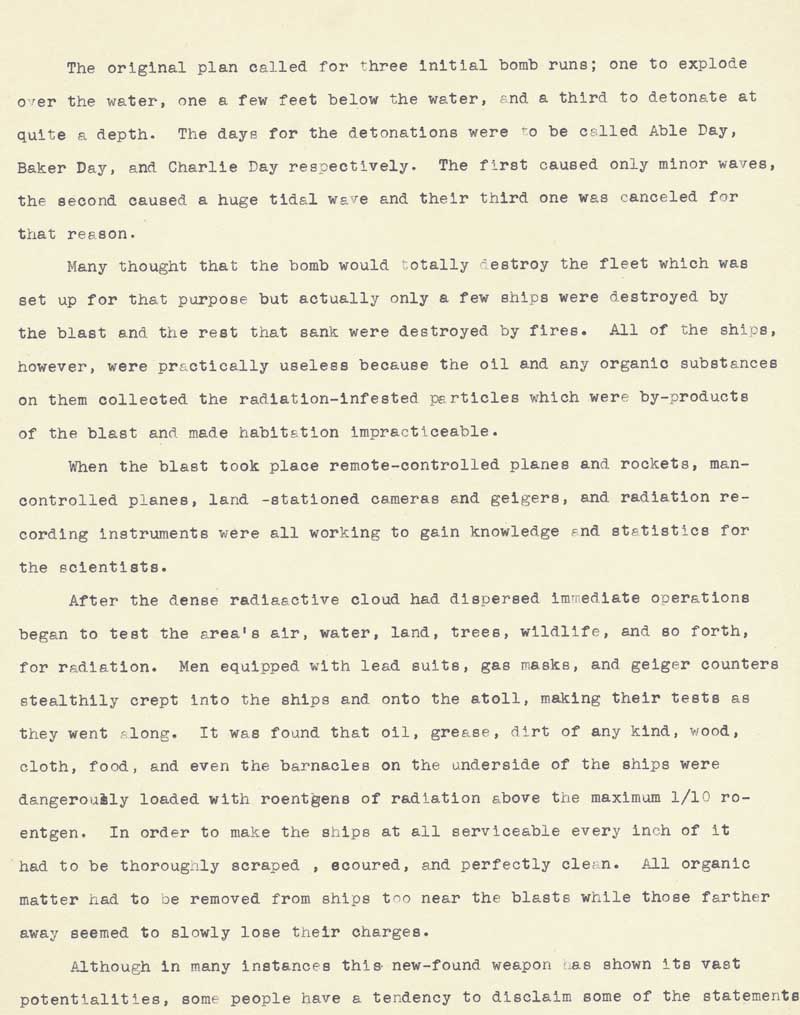 AFTERWORD
Notice that two kind of garbled sentences (with incorrect dates) have a red mark on the side made by the teacher – probably the reason for the reduced grade. Today I would say he or she was still generous.
Some of you who read this will have lived through the event and most will not. I look forward to comments from both groups. What do you think of the content? …the assignment for a 6th grader? …the science? …the politics?
Of course, 2500 words is a lot for this day and age – well over 140 characters. It will take dedicated Ponogram fans to get all the way to the Afterword.
[Visitor number

]