This is a mixed-breed Ponogram. It starts out introducing Oceans Amidst a Global Shutdown, a seminar hosted by my son Stuart Sandin with participants Jessica Meir, Nancy Knowlton, Brad Nahill, Heather Zichal, and Emanuel Gonçalves. You are then offered the opportunity to see and hear the approximate one hour event with views from these people outstanding in their fields.
The final twist is the Genealogy Kick in the Afterword that tends to prove we are all related – hang on!
Background -- Salty Cinema Livestream
As communities around the world adjust in response to a global pandemic, our oceans are also responding to change. With the help of a handful of marine experts, Salty Cinema LIVEstream presented a digital screening and discussion about our coasts and oceans in the unusual present moment. Salty Cinema is a marine science themed film event grown out of the Scripps Institution of Oceanography's (SIO) Center for Marine Biodiversity and Conservation (CMBC). Typically a quarterly event at SIO, Salty Cinema seeks to foster community-based discussion, through creative communication and film, in celebration and conservation of our oceans.
Here are the participants.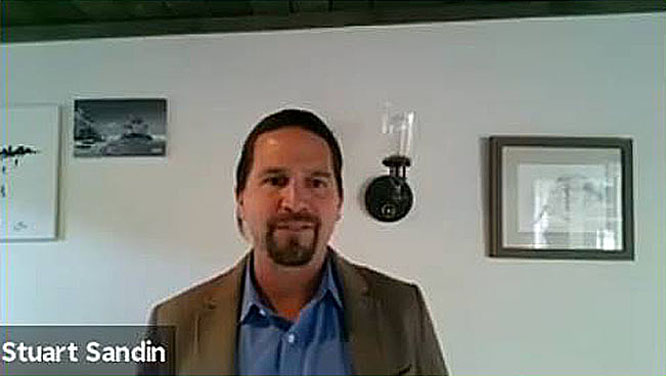 Stuart Sandin
Dr. Stuart Sandin is the Oliver Chair in Marine Biodiversity and Conservation Science and professor of marine ecology at Scripps Institution of Oceanography, UC San Diego. He serves as the director of the Center for Marine Biodiversity and Conservation, a program based at Scripps promoting interdisciplinary research and educational approaches to maintain the integrity of ocean ecosystems and manage their use in the face of rapid and inevitable global change. Sandin is a community ecologist with interests in understanding how ocean ecosystems are structured and how they are changing through time.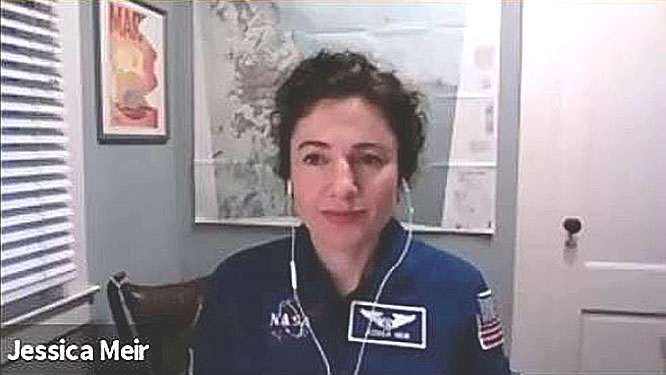 Jessica Meir
Jessica U. Meir was selected by NASA in 2013. She holds a Bachelor of Arts in Biology from Brown University, a Master of Science in Space Studies from the International Space University, and a Doctorate in Marine Biology from Scripps Institution of Oceanography (UCSD). From 2000 to 2003, Dr. Meir worked for Lockheed Martin's Human Research Facility, supporting human physiology research. During this time, she also participated in research flights on NASA's reduced gravity aircraft and served as an aquanaut in an underwater habitat for NASA Extreme Environment Mission Operations (NEEMO). Meir most recently served as flight engineer on the International Space Station for Expedition 61 and 62.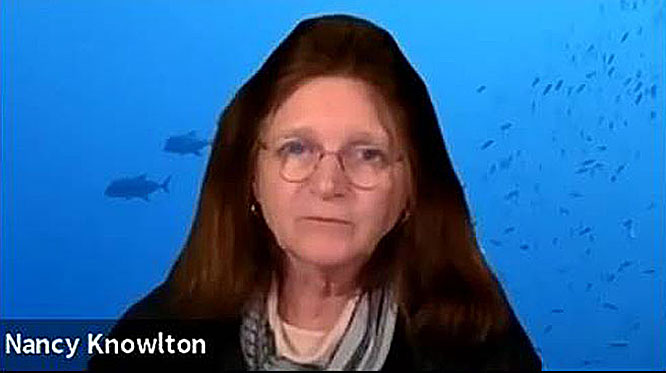 Nancy Knowlton
Dr. Nancy Knowlton is the Sant Chair for Marine Science at the Smithsonian's National Museum of Natural History and a scientific leader of the Census of Marine Life. She wrote the book, Citizens of the Sea, to celebrate the ten years of the Census. She founded the Center for Marine Biodiversity and Conservation at the Scripps Institution of Oceanography of the University of California, San Diego. Knowlton has devoted her life to studying, celebrating, and striving to protect the multitude of life-forms that call the sea home.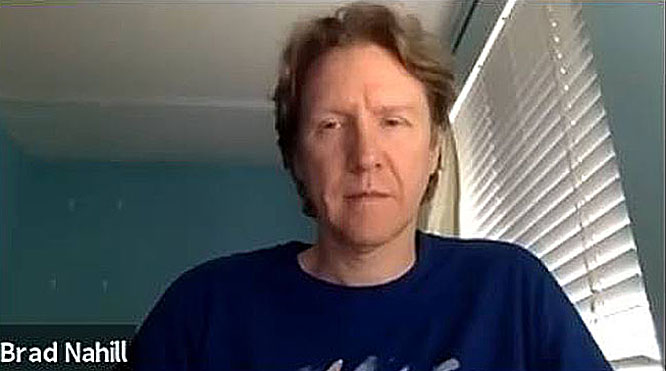 Brad Nahill
Brad has worked in sea turtle conservation, ecotourism, and environmental education for 20 years with organizations including Ocean Conservancy, Rare, Asociacion ANAI (Costa Rica), and the Academy of Natural Sciences (Philadelphia). He has been director of SEE Turtles since its founding and became President after the organization became an independent non-profit organization in 2016. He has also consulted for several ecotourism companies and non-profits, including EcoTeach and Costa Rican Adventures. For these efforts, Brad received the prestigious Changemakers Award from the World Travel and Tourism Council in 2019 on behalf of SEE Turtles. Brad is a co-author of the Worldwide Travel Guide to Sea Turtles, was awarded the President's Award for his work as the chair of the Awards Committee of the International Sea Turtle Society.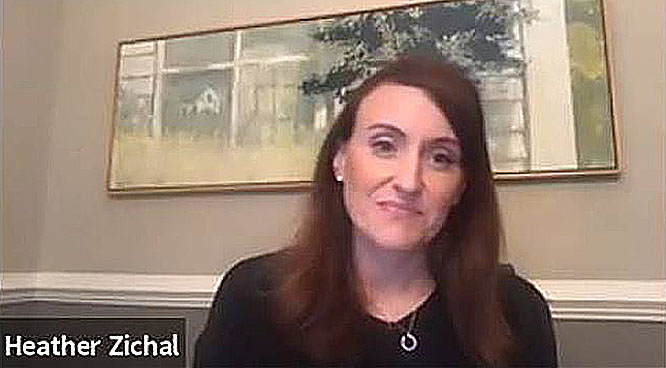 Heather Zichal
Heather Zichal has joined the Waitt Foundation as Executive Director of the Blue Prosperity Coalition, a global network of governments, NGOs, academia, scientists, and ocean experts working to advance ocean conservation goals by balancing sustainable use of marine resources with economic growth. Most recently, she served as the Vice President of Corporate Engagement for The Nature Conservancy (TNC), coordinating engagement with multi-lateral corporations to advance innovative approaches to some of the world's most complex sustainability challenges. Previously, she ran Zichal Inc., a DC-based energy and environmental advisory consultancy, working with companies to improve environmental performance. Prior to that, Zichal served as Deputy Assistant to the President for Energy and Climate Change.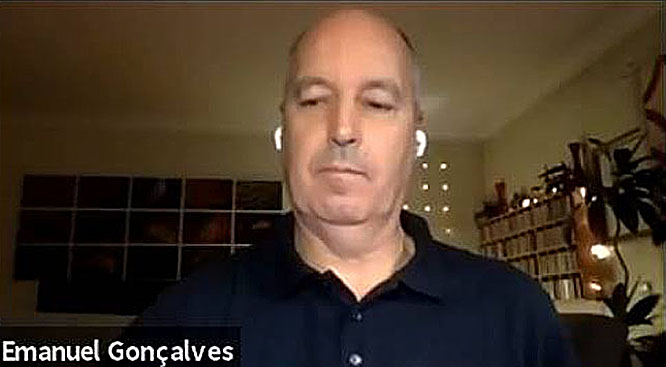 Emanuel Gonçalves
Emanuel Gonçalves is the associate professor at ISPA (Institute of Applied Psychology) and vice-president of MARE. Director of the Biosciences Department and member of ISPA, CRL cooperative. His research includes marine ecology and conservation, having been involved in the creation, monitoring and implementation of marine protected areas in several regions, including the high seas. Previously he was deputy-head of the Portuguese Task Force for the Maritime Affairs, which established the National Ocean Strategy. Emanuel is also a member of the Board of the Oceano Azul Foundation.
SUMMARY
After a brief look at the participants here, I urge you to spend an hour listening to their views of Oceans Amidst Global Shutdown! The link below should be valid for a long time.
I don't pretend to be a voice in this subject, but I have views from the seminar that I will share.
Thinking of the pandemic as a massive experiment is interesting.
I was awakened to learn that the pandemic may actually be having positive impact on parts of the environment!
A question on the environment of "What can we do?" was answered "Talk about it!" An obvious and certainly positive approach!
I tried to imagine how it would be to leave Earth before Covid-19 and return in the midst of it – I can't.
Do experience the one hour seminar to see and hear new views of the world. I'm not sure whether you'll find the video or the discussions more valuable. Skip over the first 9 minutes to get to the start of the seminar.
AFTERWORD
When Stuart alerted me to this seminar, I forwarded the invitation to my vast audience of friends and family in the hopes that others might be interested in hearing the views of persons outstanding in their fields.
I have no knowledge of how many of my contacts actually joined the live event, but I received a few responses.
One person on my distribution list is Michael Persson, a Swedish 8th cousin once removed of mine and 9th cousin of Stuart. He responded "Thanks for the link. Very nice to see not only 1 but 2 relatives to me. Jessica Meir is also a relative to me but not to you and Stuart. Hope you´re all well. /Mike"
It's a small world – we are all related!
[Visitor number
]