MY PLUMERIA TREE
INTRODUCTION
The view from my patio includes a plumeria tree that varies with time and probably its own cycles. It is usually the first living thing I see in the morning and I have grown close to it over the more than a decade I've been in this condo. On certain days I've felt compelled to take a few photos to illustrate the changing appearance and here is a sampling.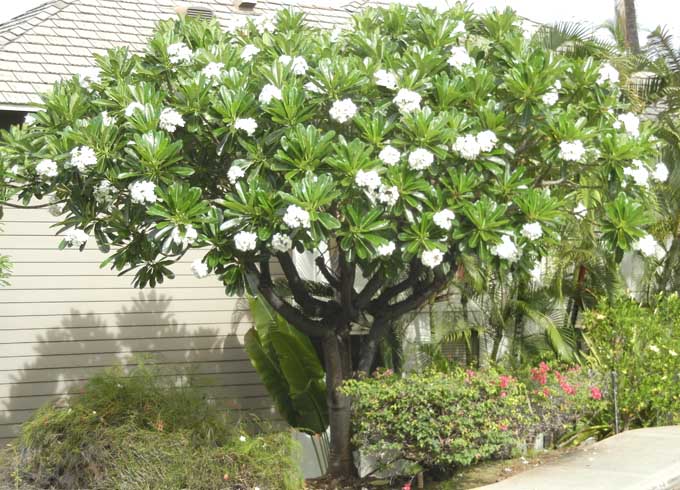 Probably when I first moved in
Low point of flowering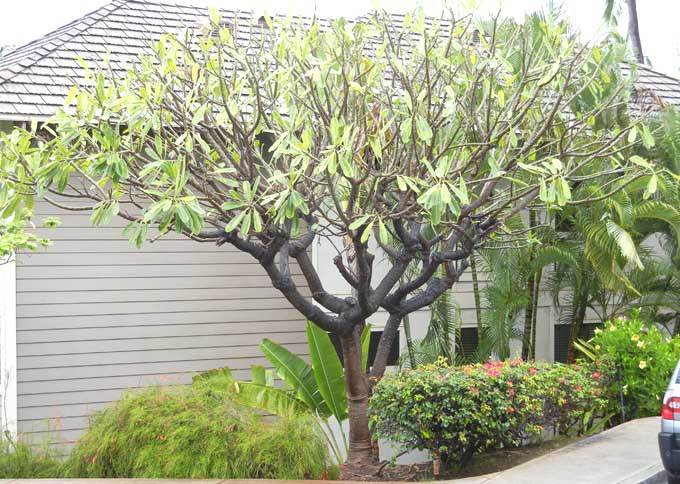 Going into dormancy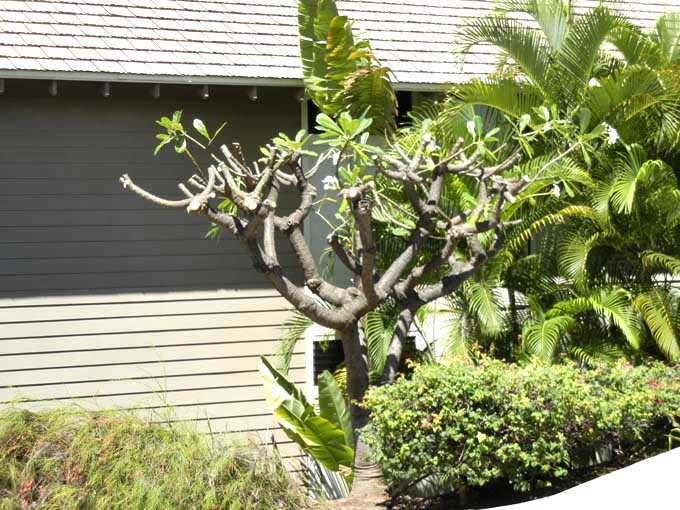 Gardener determined pruning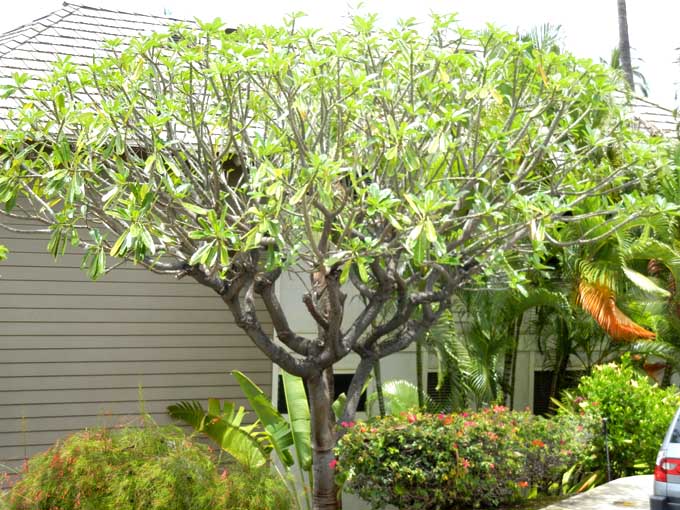 Regrowth well under way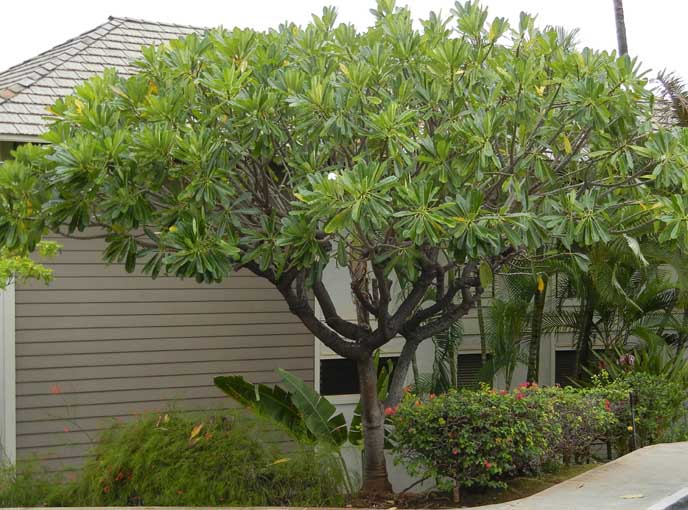 First flower in the new cycle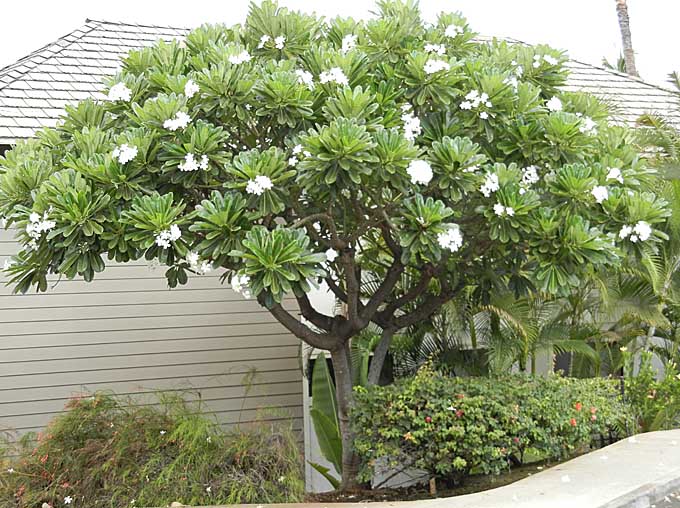 Nearing full flower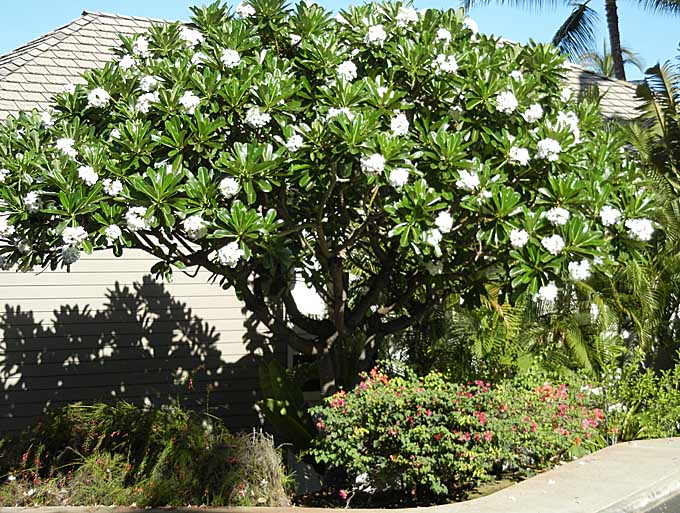 Glorious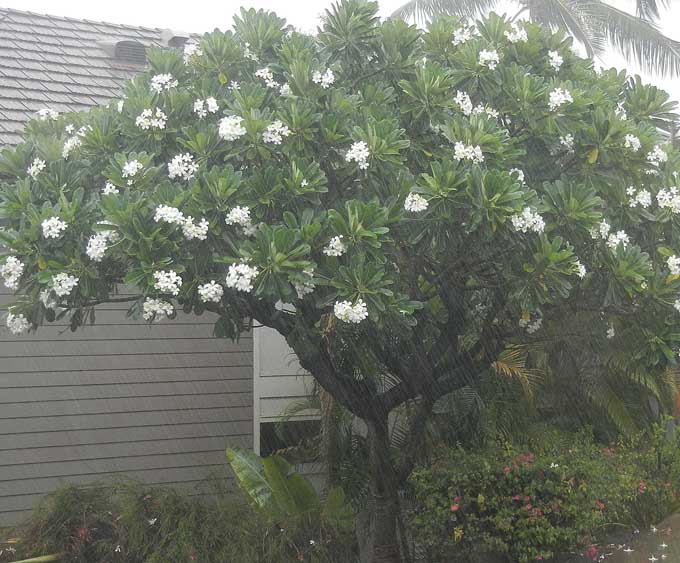 Rain during Hurricane Flossie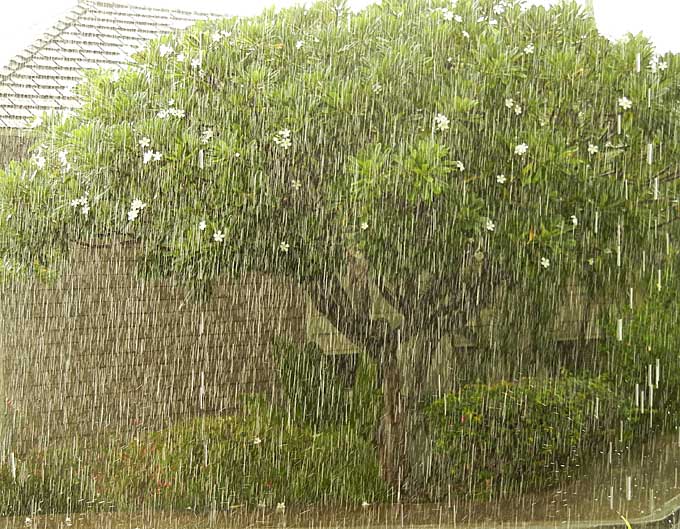 Sometimes we get serious rainfall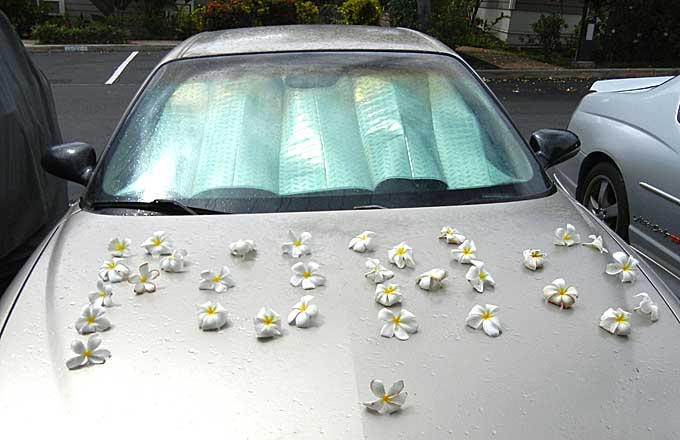 The plumeria near my car is artistic…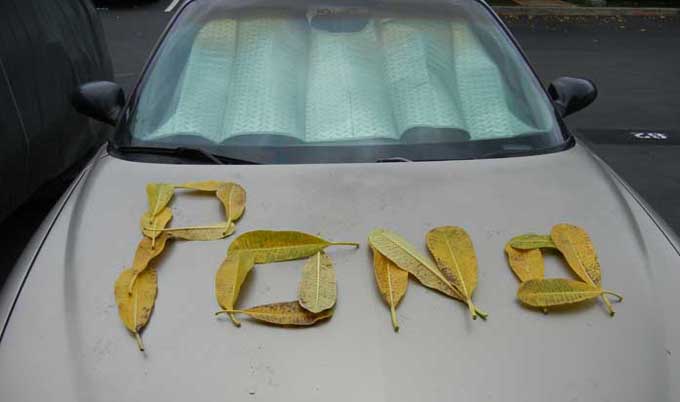 ….and creative
AFTERWORD

Plumeria in Hawaiian is melia with the flower being pua melia. The flower is often used to make leis worn about the neck or in the hair. Singly the flower may be displayed behind the ear, but be careful – right ear indicates availability while left ear indicates one is taken! (Ummm - Or is that vice versa?)
However you refer to it or use its product, the plumeria is a sturdy, beautiful, ubiquitous part of the irrigated landscape of Hawaii and the pictured one is my friend.