LICENSED TO DRIVE

My high school buddy Tom Henry lived with his grandparents on a small farm just out of our hometown. They raised melons and other labor intensive crops and had a light 4-wheel tractor. I learned to drive on that tractor.
My father took me out a few times for training in his second car – a 1940 Ford. I drove him to the sheriff office to apply for my first license. I filled out the forms etc. and the sheriff said "I saw you drive up so I guess we don't need any driver's test." And I got my first license in the State of Michigan. I haven't run across any old MI licenses, but these are a selection of other various documents.

1958-1960 U. S. Government Motor Vehicle Operator's Identification Card. Issued to me by U. S. Army Europe when I was stationed there.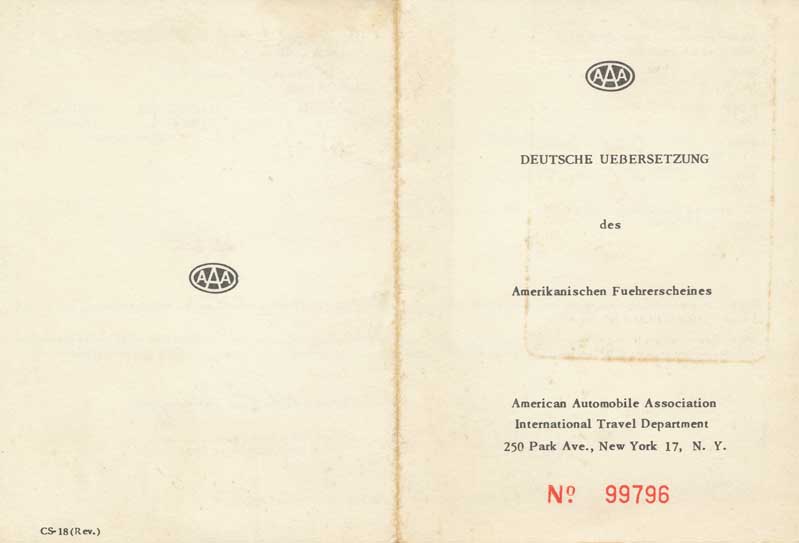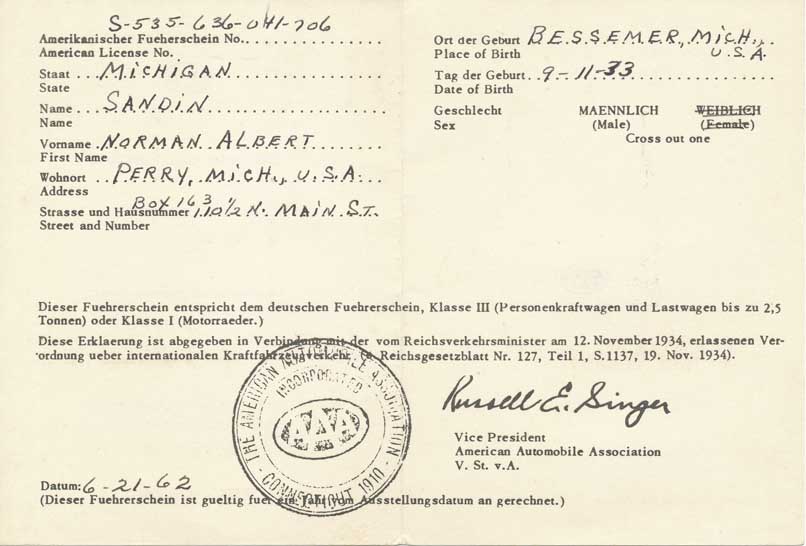 1962 American Automobile Association German License for American Driver's. Issued to me prior to a trip to Europe after graduation from college.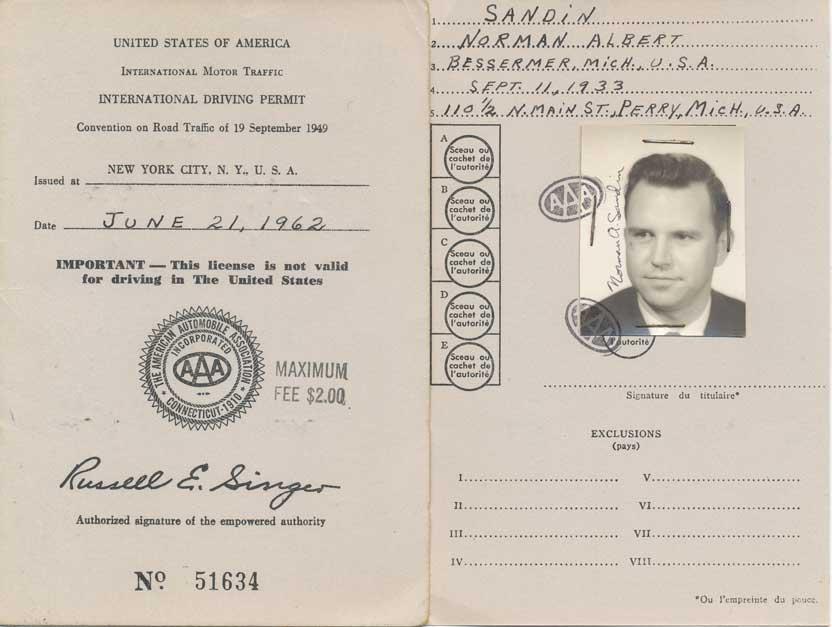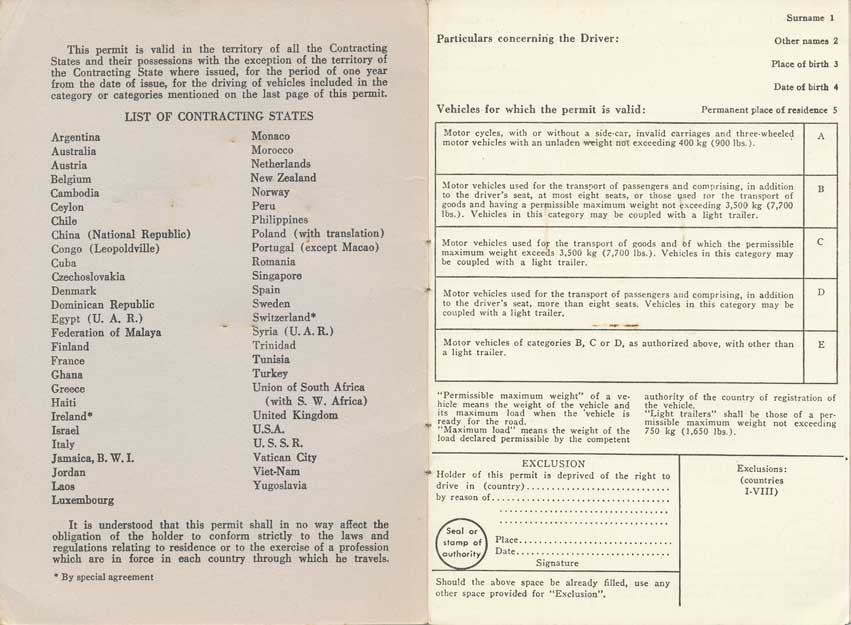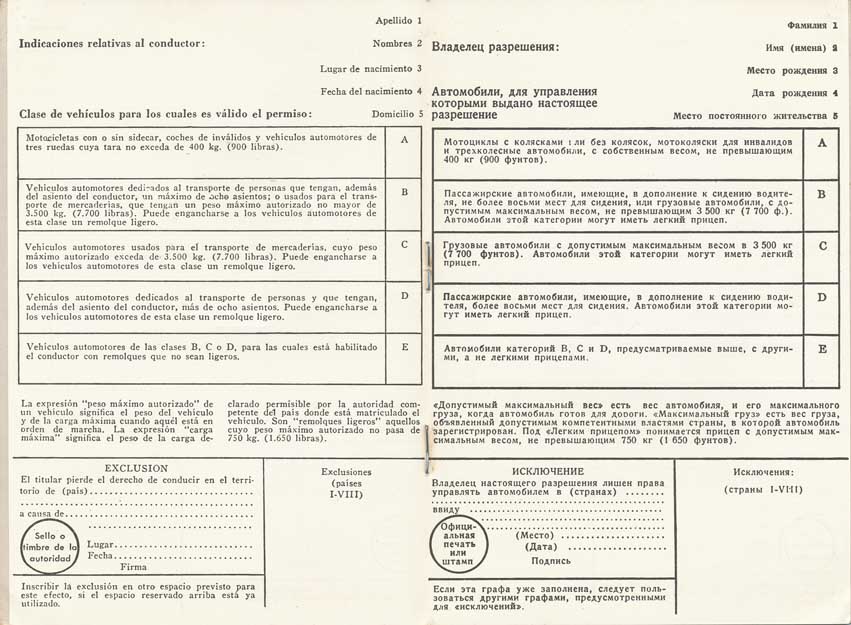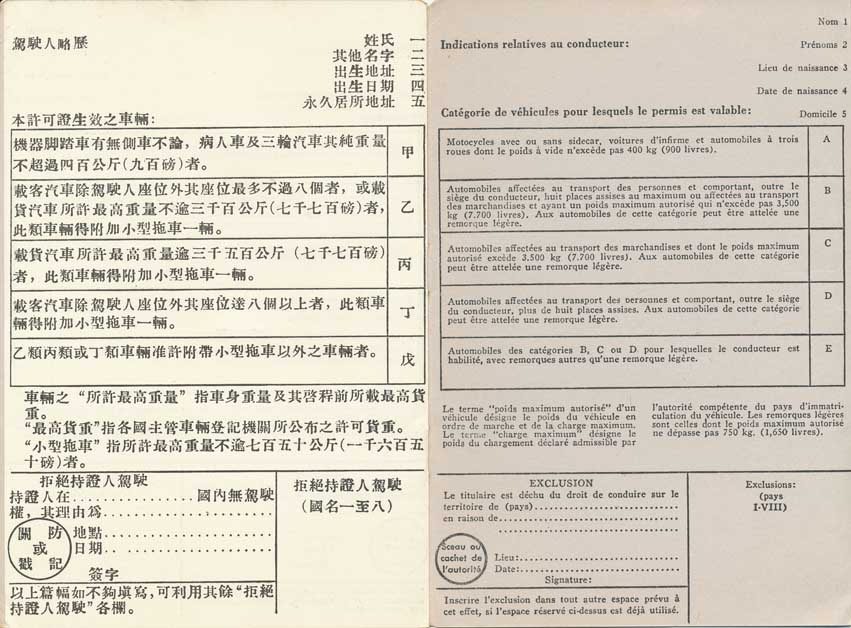 1962-06-21 American Automobile Association International Driving Permit – see list of about 50 contracting states on page 2 – not valid in the US. Issued to me prior to a trip to Europe after graduation from college. See the details of that experience including the 13 countries we visited here.
Thailand driver's license Validated for 2513 to 2514 and then again from 2514 to 2515 by the Thai calendar. If you want more about our experiences in Thailand, conduct a local search on my website for that word.
I lived in Thailand for more than two years. They drove on the "wrong" side of the street and it wasn't easy. I did drive as necessary there, but we hired a driver and he did most of our driving. There was so much car on my left side, I bumped the curb quite a bit at first, and making turns on multi-lane city streets was a challenge. I did have a fender-bender with a large city truck, but mine was a rental car and it was no big deal.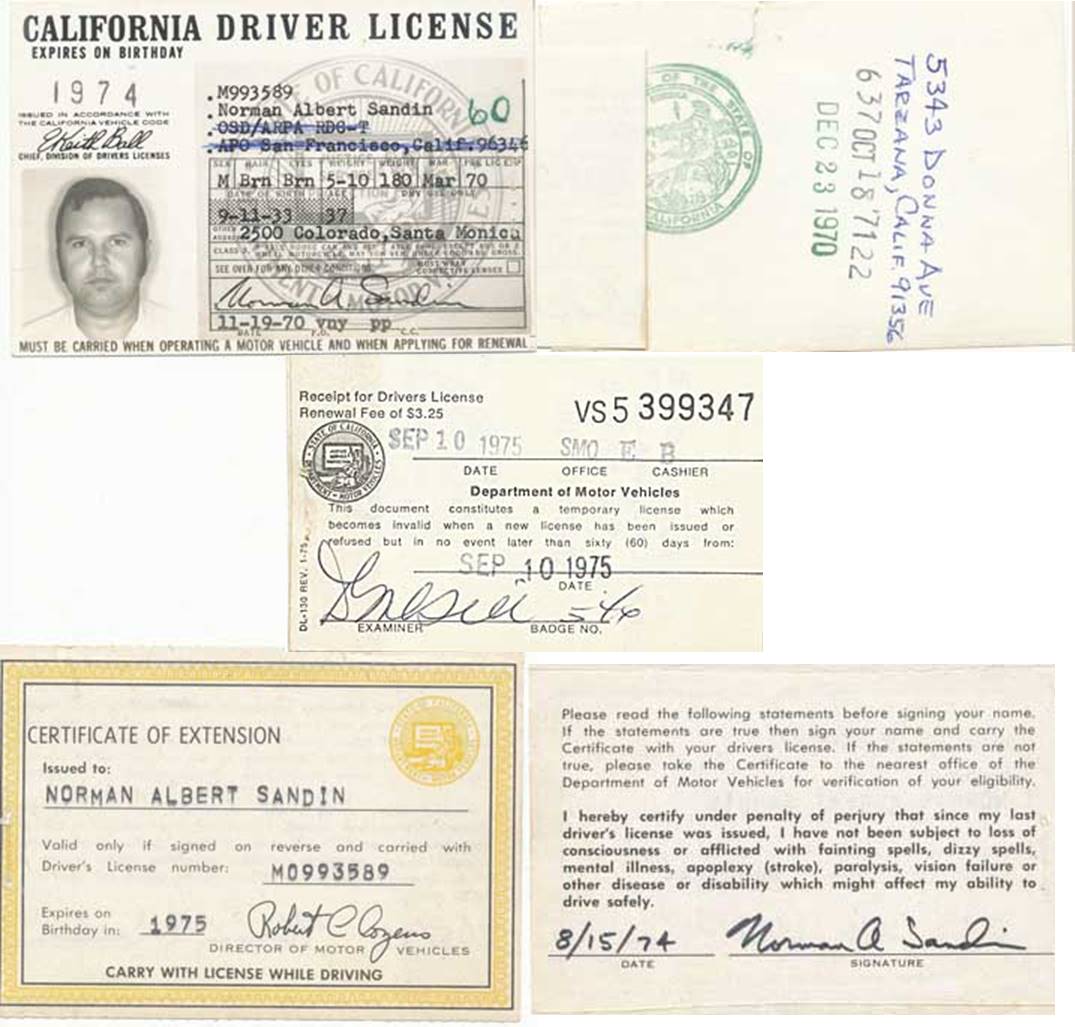 1970-1975 driver licenses for the State of California (a selection of many). Covers our return from Thailand to California.
2017 Driver License for the State of Hawaii – pardon a few alterations made to invalidate it. Note that I'm an organ donor – assuming anything is viable at my age.
AFTERWORD
My guess is that most of these licenses are now out of date, but I enjoy the memory of all of them. At one time or another, I've been licensed to drive most anywhere.