When you've had a variegated and compartmented work life, it isn't easy to put together parts of it that relate to each other and are chronologically sensible. The first segment (#45 The Rosebud Period) covered work centered around high school and college, this segment covers the survey work in civilian and military life, and the next segment covers computer activities. I hope you will bear with me, since the time frames bounce around somewhat.



The Monday after I graduated from high school, I went to work for the Michigan State Highway Department (MSHD). I started as a Rodman (then called Highway Engineering Aide B) just as my father had. I was stationed in Greenville, MI for that entire first summer. I started college in September of 1951. The next two summer breaks from college I worked in Jackson and Flint. This table shows some of the details of the summer jobs and later employment before and after the 27 months in the Army. I took Civil Service exams as soon as I qualified for them and continued to get promotions until I quit for return to college. The salaries quoted are bi-weekly. Expenses were for working beyond a certain distance from home. Usually it was some fixed amount plus mileage for one period, and then the amount went down if the assignment went on for quite a while.
| | | |
| --- | --- | --- |
| | Date | Title |
| | | |
| | 6/51 | Highway Engineering Aide B |
| | ? | Highway Engineering Aide A |
| | 8/22/60 | Instrumentman A |
| | 11/20/60 | Instrumentman I |
| | 8/13/61 | Highway Surveyor II |
In Greenville, we worked as support for a construction crew rebuilding an existing two-lane country road. We maintained the centerline, established elevations, located elements of drainage, and took measurements after parts of the construction were done.
Naturally, it took a while for checks to start arriving. The first week I had a few bucks and managed OK, but week two after renting a room I was nearly broke. Monday after work I stopped at a grocery store. I bought a loaf of bread, some bologna and some cheese slices. Back in the room I put dry sandwiches together and determined a plan for rationing them. Basically that was my diet for the week, but by Thursday I broke down and borrowed a couple bucks for supplementary coffee and donuts.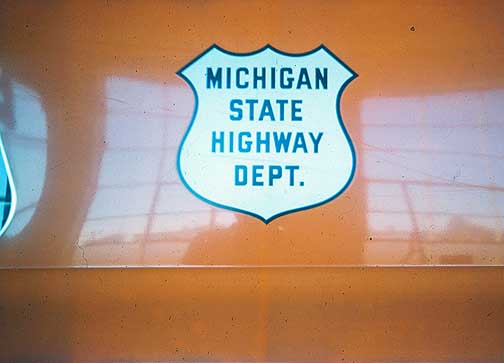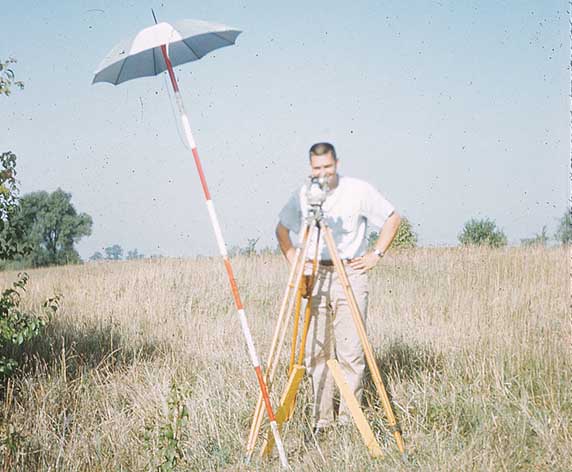 In Jackson, we did preliminary surveys just prior to construction of part of the expressway from Jackson to Albion. The expressway was designed using aerial photographs. Our job was to establish that design on the ground. We worked in the fields and swamps and forests to verify the information derived from the aerials, establish the centerline, and locate elements of the design horizontally and vertically. The work was physically and mentally challenging and was probably the most enjoyable job I ever had. We did a lot of walking, carrying our tools. We had to cut brush and even trees sometimes in order to see for longer distances with our transits and levels. We left a trail of stakes pounded into the ground to represent the centerline and other pertinent points, and of course recorded every action. On rainy days, we stayed in or returned to the office to clean up the bookwork.
You may recall that I lived in Jackson during 7th grade. The MSHD office was just blocks away from where we parked our trailer that year. The Jackson state prison was between those two sites.
In urban areas, we did municipal surveys. We spent lots of time "taking topography". Again, this amounted to verifying information derived from aerials. We would establish a centerline and then physically measure the distance along it and from it of every feature. That applied to trees, buildings, manholes, power poles, underground utilities – everything. The product was a drawing of the area from the centerline to the right and left some distance – usually far enough to include every building that adjoins the street on each side. Topography was a part of suburban and rural jobs also, but the task was much simpler due to open spaces and the application of averaging for forests and swamps.
Most of the MSHD work was variations on the themes of construction support, preliminary survey, and municipal survey.
I usually enjoyed being outdoors, but I remember one winter day when we were trying to establish a line. It was below zero with a significant wind. There was lots of sugar snow on the ground and the wind picked it up and threw it at us like a sand blaster. There were three of us who knew how to run the transit. Setting up a transit requires a touch that can be achieved with thin gloves but is best done barehanded. One person would take out the transit, set it up, level it roughly, and then plunge hands into pockets or whatever warm place the body affords. The next person would finish the leveling process and turn one angle. The next would turn the next angle and so forth, taking turns. When between turns and when doing other jobs, it was possible to turn so the wind was at our backs or even to close our eyes, but to use the transit we had to have our eyes open and face whatever direction required, sometimes directly into the wind. Have you ever had your eyes sand blasted? We worked like this for about 45 minutes and suddenly all looked at each other and laughed. With an attitude of "Life's too short…" we quickly picked everything up and headed for the office.
For a couple of those assignments, we rented houses and the entire crew lived together during the week. It may surprise you to learn that I was the chief cook! It was not so much that I was a better cook than others – it was just that I really disliked the cleanup after the cooking and eating.
The methodology for the work that we performed with the MSHD has changed considerably since those days. The improvement of aerial photography and the introduction of laser ranging, portable computers, theodolites, etc. make all of the tasks that we struggled to do far easier. Even the name of the organization has changed to Michigan Department of Transportation (MDOT).
See Ponogram #13 – Love in the Woods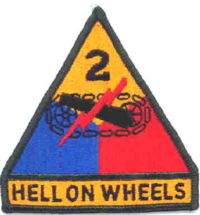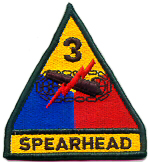 In the middle of my work with the MSHD, I was drafted to serve a stint in the US Army. I hated the idea of giving up my freedom, I despised barracks life, I strongly disliked basic training, and these feelings made me miserable. After basic training we were given a two-week leave. The return from that leave and the first sight of Ft. Hood, TX, was one of the most depressing experiences I can remember. The next period of training was far lighter and less regulated. I learned how to bug out and spent untold hours swimming, golfing, and hanging out at the snack bar. Then we were ordered to Germany.
We took a slow train from TX to the Atlantic Ocean and a troop ship from there to Germany. The train was miserable, but the troop ship was hell! There was very little on the ship except sleeping quarters and we were packed into every place there was room for a bunk, three and sometimes four deep. I was assigned "Kitchen Police" (KP) duty for every second day. My job was to serve the bread in the chow line. A couple of days out we hit bad weather and the ship was awash in vomit. Every trashcan was occupied, the railings were crowded, the toilets were full, and still there were not enough receptacles. I got sick and was only able to stop gagging when lying down. I missed one day of KP, and they started paging me on the intercom. I went back on the next day I was due, but I was still delicate. At the head of the chow line somebody handed out paper sick bags. One guy said, "I don't need no stinking sick bag", got right in front of me and vomited. I kept a #10 can just around the corner from the line, and I used it often. The toilets consisted of stools that emptied into troughs. Normally, the toilet is flushed, gravity feeds the contents down the trough to the downspout, and it is gone. In rough weather, material in the troughs cycles back and forth a few times before going down. Visiting the toilets would make the strongest stomach rebel. Anyway, we got to Germany.
By this time, it was apparent that no miracle was going to get me out of serving my sentence, so I determined to make the most of it. Besides, Germany was kind of nice, the barracks were in a remodeled castle built by Hessians in the 1600s, there were neat trucks and howitzers and jeeps, every base had an Enlisted Man's (EM) club with really cheap booze, and my home base had a bowling alley. In addition to all that, I had been away long enough to realize what a horrible mistake I had made with my second marriage, and how much better life was without her.
Normally, the Army tries to find an assignment that is as far from what a person did in civilian life as possible, so I expected the worst. Believe it or not, I was assigned to the survey crew in Headquarters Battery, 2nd Howitzer Battalion, 3rd Artillery, 3rd Armored Division (Spearhead), stationed in Butzbach, Germany, about 40 km north of Frankfurt. Put in its least delicate terms, our mission was to fight a delaying action against the Russians in the Fulda Gap and live long enough for the military dependents to be evacuated. The Fulda River Valley was the historic and the geologically easiest route of attack from east to west. So basically, there was nothing to do but bide our time, remaining ready to perform our delaying action.
The survey crew, however, had a real job to do, and we set about it with gusto. On Mondays, we would draw rations for a full week, take all of our survey equipment and a squad tent, and head for the Fulda Gap. An Artillery Battery needs to know exactly where it is, and which direction the guns are pointing, in order to fire. We went out and found good places for the guns to hide and established points of known location and altitude, so when the time came, they would have lots of choices of places to set up battery centers.
We would set up our squad tent, unload all the camp type gear, leave one or two guys behind to establish camp and do the cooking, and go surveying. In the evening we would come back to camp, clean up, have dinner, and head for the nearest town. In those little towns there would be only one Gasthaus and when we arrived there would be no one in it. Little by little word would sneak around town that Americans were there and we often ended up with great parties. Few of the people in those places spoke English, so it was interesting.
On Fridays we would strike camp and head back to the castle. Saturdays we would clean our equipment for the next week. Those days were really fun, but they didn't last forever. We also went to Wildflecken and Grafenwohr for war games. Wildflecken was a tent city with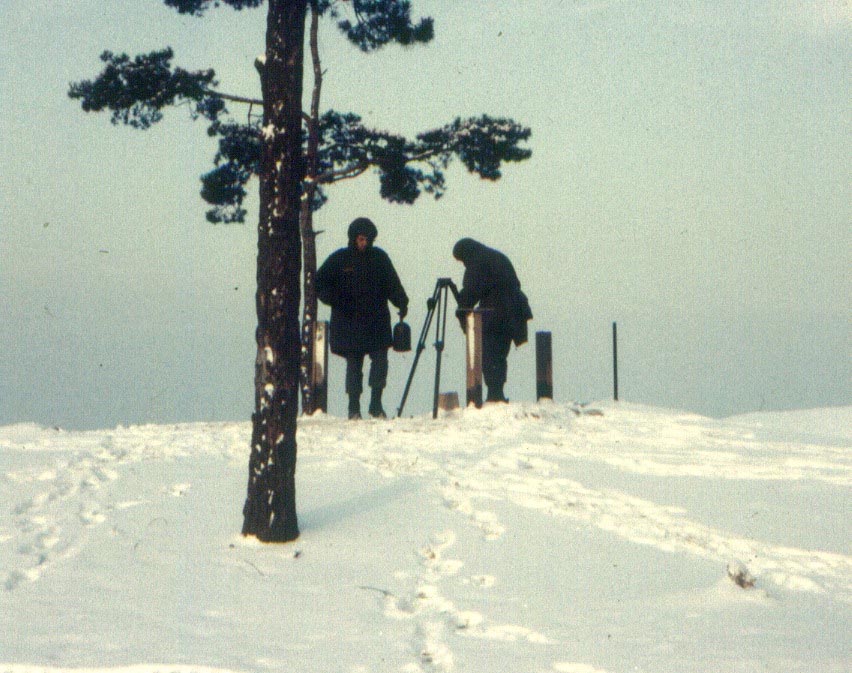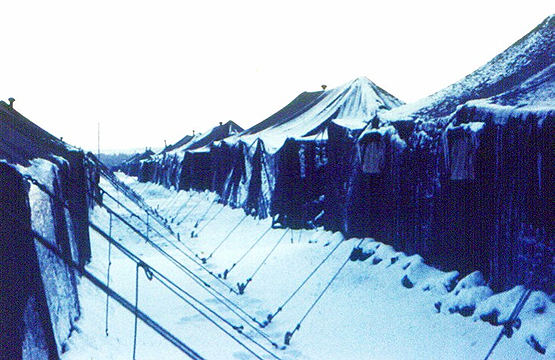 one small coal stove in each tent, canvas cots, our own sleeping bags, and very few amenities. The range where we set up and fired the 105mm Howitzers was in the mountains and it rained and
snowed and was generally bad weather. We went out and did surveys in that stuff. During WWII the Grafenwohr site was used for Nazi Secret Service training. The barracks were huge brick buildings with no heat except that generated by the hot water in the shower rooms. Graf was also in the mountains with the same weather issues.
Early on in my stay in Germany, I was selected to go to a non-commissioned officer training school in Hanau. The school was several weeks long and grueling. There were points for tests, exercises, inspections, performance on assignments, and everything. A "perfect" score was 1000 points. I broke all previous records with 996.8 points. My officers were delighted of course, but you can't imagine the grief I took from the other draftees! I was promoted to Specialist 4th Class and made an acting sergeant. I quit doing KP and standing guard, but started doing Officer of the Day (OD) and Sergeant of the Guard.
Personnel changes later in my stay left me in charge of the Survey section. I signed for and was responsible for an armored personnel carrier (APC), two ¾ ton trucks, one 2-½ ton truck, 3 jeeps, radio equipment galore, a theodolite, all the other survey equipment, and about 20 men. Trying to get short timer draftees to accomplish anything brought me into the battery commander's office about once a week and was the source of an ulcer that lasted for many years thereafter. (Maybe booze and cigarettes and chewing tobacco helped, too. I used to take a big chaw of tobacco and go to a double feature movie and never spit.)
My draft period was two years, but I extended for three months. I wanted to use my leave time while I was still in Europe and also three months of active duty eliminated the several years of inactive reserve service required after discharge. The extension got me a promotion to Specialist 5. I actually explored the possibility of staying in the Army and going to Nuclear Power Plant Operator school. I don't remember what happened to that pipe dream. I was pretty sweet on a German girl at that time, so maybe I didn't have time for thoughts of school. Just think, I could have been Homer Simpson!
My Army stint pretty closely paralleled that of Elvis. He was at Ft. Hood when I was there and he was assigned to the town next to ours in Germany. Our paths crossed a few times, but we never met. Elvis had a bunkmate named Peebles in basic training. Peebles was the son of a Senator from one of the southern states. He claimed that the entire unit Elvis was in was handpicked. Elvis went to Germany soon after basic. Peebles was transferred to our unit and during advanced training at Ft. Hood, I ran with him a bit. Elvis went home from Germany just before me and he had also made Specialist 5 so we wore identical uniforms. On the way home I made a train transfer in Friedberg, Germany (Elvis' home base). When I was boarding the train some guy yelled at me "Hey Elvis, I thought you left already!"
See Ponogram #2 – What the Army Taught Me
Odds and Ends
While living in the Detroit area, I was strapped for cash and looked for a part time job. The one I came up with was selling crypts. The company was Garden Planners, Inc. The idea was good, and the price was right, as I remember it, but the approach was a little out of my scope. The concept of Garden Planners was that burial under the water table allowed for and caused water to enter the burial vault with resultant putrefaction or rotting of the body. Garden Planners built up a burial area such that bodies were placed above the water table in waterproof vaults and allowed to desiccate rather than rot. For economy, vaults were stacked, with the entire stack (2 or 4 vaults) above the water table. The primary sales approach was "before need".

Because decisions like this tend to be made by working people and usually married couples, we hit them in the evening hours. The calls were not cold, but rather based on responses to advertising by other means. As a newcomer to the business, I was given the task of seeing previous customers who had defaulted on payments for one reason or another, to try to get them back into the fold. I tried for four calls or so each evening.
The evening began with a pep talk/meeting for the sales staff at Garden Planners. The sales manager was a motivational speaker. He gave us tips, told us success stories, and described the proper attitudes for success. He said good will is fine, but good will only exists between a salesman and someone who BUYS from him. In the end, if the person doesn't buy, it doesn't matter what you say to him. Start out gentle and logical, but if that fails, show comparative charts depicting one casket leaking water and another clean and dry (these charts were included in the toolbox). Say "You wouldn't want your wife/husband to end up like this, would you?" In fact, say anything to convince the person to buy, since if he doesn't buy, no good will exists and it doesn't matter if you get kicked out.
I sold a few crypts, I learned what sales people mean by the longest walk in the world (from your car to the front door), and I found out that I didn't have what it takes to badger people into buying. Receiving the "You have been selected…" from the US Army saved me from any more of that experience.