LOVE IN THE WOODS
The sky was pure blue without a cloud in it. The air was crisp and clean. The trees were completely bare. Rain, wind, sleet and snow had wrenched every last colorful leaf off and away. The 10 or 12 inches of snow on the ground was no obstacle as I broke trail down the line of sight. We had cleared the brush from the line a few days ago, before the snow storm. There would be no more snow today, but we wouldn't lose any either – it was only about 10° F.
I probably walked a half mile, trying to judge how far the crew would get before lunch time. I popped over a small hill and into a shallow ravine and saw that the light breeze was hardly noticeable there. I cleared the snow away in a small circle, found some dry leaves, twigs and larger dead branches, and started a small, hot, smoke free fire. I broke up a bunch more dead wood and had a nice blaze going before the rest of the crew got there. I sat down on a deadfall near the fire, looked around, enjoyed the smell and the warmth of the fire, and marveled that I was actually getting paid for this!
Between 1951 and 1961 I worked a total of 40 months for the Michigan State Highway Department (now Michigan Department of Transportation). It consisted of three summers while I was in college, sixteen months before the Army, and 15 months after the Army. During the two longer stints, I saw all seasons of the year. I worked on preliminary surveys, highway construction survey support, and municipal surveys. It wasn't all quite as idyllic as the fire in the forest, but all in all, I loved it.
We did a LOT of walking, usually carrying a bunch of equipment. In the wilds, we cleared brush, dug for property markers, and pounded stakes. We had to ford streams, negotiate swamps, and fight mosquitoes. In the country we had to dodge farm animals, in more urban areas we had to watch for dogs and irate property owners who took a proprietary interest in their back yards, and on construction jobs we fought dust and huge earth-moving machines.
During inclement weather we went into the office-du-jour and caught up on our paperwork. It was a perfect combination of physical and mental. Swinging a brush hook or an axe or a sledgehammer would get a guy warmed up on the coldest day, and performing the calculations necessary to reduce our raw data kept the cobwebs out of the old belfry.
Another winter day with the MSHD is particularly memorable to me. It was not that cold – probably 20° F – but the wind was fierce. Our mission that day was to turn some angles, probably to determine exactly how an existing highway crossed existing property lines, preparatory to construction of a new highway. There were three of us on the small crew qualified to use the instruments. We quickly saw that all three would be needed. It was best to adjust the transit with bare hands, but possible to do with thin gloves. Even with gloves, fingers and hands suffered. One of us would set up the tripod over a known point, add the transit, level it, zero it out and sight the first of the lines. By that time his hands were freezing. Number two would take over while one put his hands in the warmest place he could find on or about his body. Two would work until his fingers would no longer bend and then three took over. And then the cycle began again.
The sky was clear without the hint of snow, but there was some sugar snow on the ground. We were next to a highway so the wind had a clear path with nothing to break its stride. When the line of sight was into the wind, the sugar snow would fly right into the face of the man on the instrument. For those not familiar with the concept, sugar snow is like tiny ice cubes with every corner sharpened to a needle point. A handful of this stuff is enough to make a grown man cry (or at least make his eyes water).
In addition to the discomfort, the wind would catch in the sunshade at the end of the scope and you could see and feel the vibration in the instrument – not the best situation for accuracy. We went on like this for about an hour and finally we all just stopped and looked at each other. We had failed to reproduce any angle due to the wind, we were all miserable, and we really did have work to do in the office, so we wrapped up and got out of the cold.
That kind of experience has to be balanced with another kind. One summer we were supporting a construction contractor building a highway between Jackson and Albion. We found ourselves in the fields and forests every day. Wild berries, crabapples, and apples were everywhere. One very generous farmer gave us leave to raid his tomato patch. You don't know how tomatoes are supposed to taste unless you've had a fresh-picked vine-ripened beefsteak tomato warmed by the sun (slobber, slobber). And you have to get all purple stained with mulberry juice to really know what that fruit is about. And you have to carry stakes and a sledgehammer through a pigpen to keep everything in perspective.
I've often said that I've never had a cup of coffee that tastes as good as the coffee smell my grandmother used to produce in the morning by putting a couple of coffee beans on the wood burning range in the kitchen of their cottage on Lake Gogebic. The closest I ever came to this was during the same winter I discussed at the beginning of this diatribe. We happened to be near a road one cold winter morning when a lunch wagon went by us heading for some factory or construction site nearby. One of the crew had the foresight to flag the guy down and he stopped and opened shop for us. He had two large dispensers of coffee – one black and one white. The white one held coffee laced with just the right blend of cream (since this was back in the mid-50s, it was probably real cream). I proceeded to draw a cup of the white, carefully measured just the right number of grains of sugar, and enjoyed a near-perfect cuppa!
The exercise, the cold, the fact that I had missed breakfast due to my clock letting me sleep too long, the good company, and my youth all conspired to make this a memorable cup of coffee approaching the great smell of those roasted coffee beans jumping around on my grandmother's stove.
So, why didn't I stay with the MSHD? I finally left them to finish college. By the time I got my bachelor's degree, the job was changing. Computers, theodolites, aerial surveys, and the like made the days in the field fewer and easier. Today, with lasers and GPS, I think that job as I knew it no longer exists. I loved the experiences I had, but it was time to see what else the world had to offer. I'm not sorry I moved on, but the images of those days will always remain.
By the way, if the title led you to expect something else, "HA, HA!".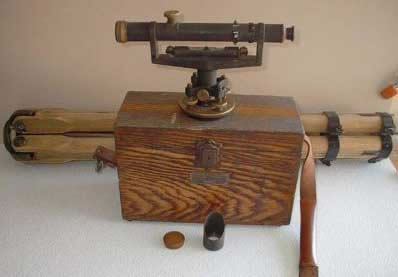 Dumpy level with case, tripod, lens cover and sunshade for elevation work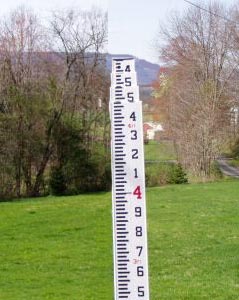 Level rod for use with Dumpy level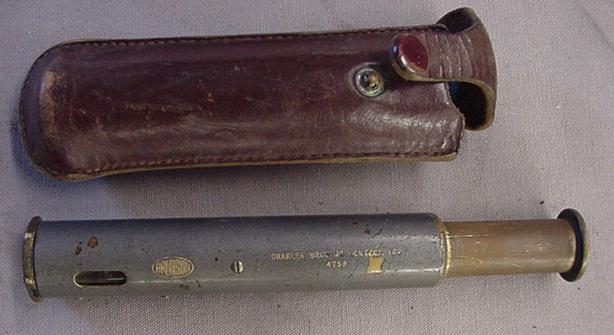 Hand level (and case) for rough elevation work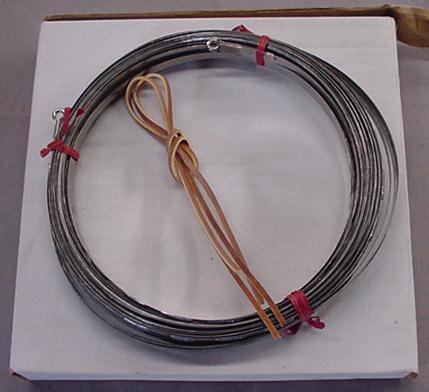 Steel chain for accurate linear measurement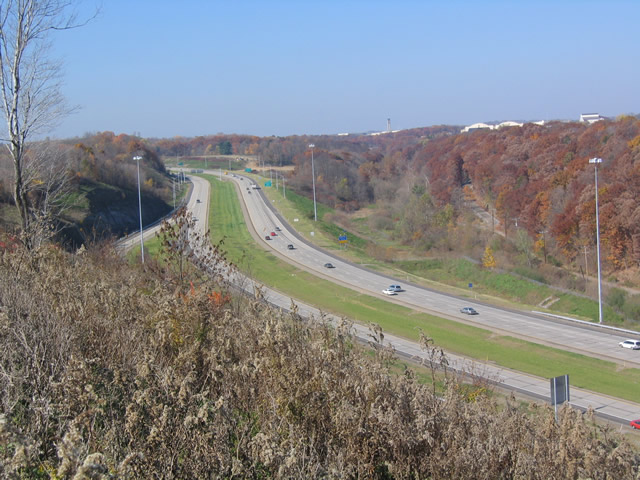 I ran original centerlines for such highways in Michigan – my father worked for MSHD before
me and always used to say "I built this road!" when we drove across US 2 in the UP (and
other roads). I could say that for a few roads like this in the LP.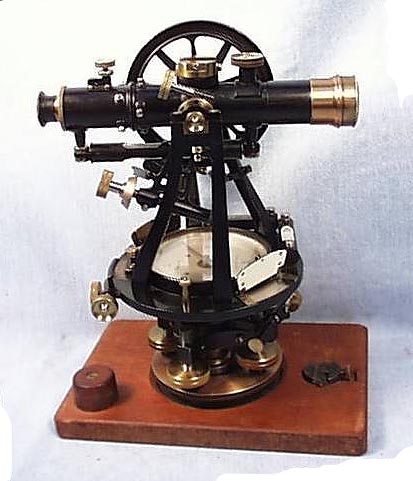 Transit – note that sunshade is missing
[Visitor number

]