NOT MY MOTHER'S SHOPPING LIST
The other day I was chopping some Maui onions, cutting up a slab of sashimi grade ahi, and assembling the Aloha Shoyu and wasabe for a batch of poke, when it occurred to me that my mom would recognize the onions, but little else on the counter.
I went on to think about the items on my regular shopping list and it shocked me! I was born and grew up (as it were) in the Midwest. We were pretty much meat and 'taters folks with fresh salads, but mostly canned vegetables. We had our few somewhat unusual foods like pasties and potato sausage, but they too were meat, potatoes and onions. Occasionally Mom did a salmon loaf or we would go out for fish fry, but not that often.
We did have a few things that I thought at the time were strange, but right now I can't evaluate them for strangeness. This group includes head cheese (I came home from school one day to find an entire pig head on the kitchen table – M and D were making head cheese), antipasto (M and D made and canned their own recipe), jellied veal, polenta, and of course rutabaga (a lifelong favorite of mine, sadly not to be found in the stores of Maui).
Anyway, I watched my shopping list for a few weeks to see what turned up that was not in my regular diet in my youth. Depending on where you live, what your dietary habits are, what your life experiences have been, etc., you will recognize differing sets of the items on this list. Mom would recognize some of them, but wouldn't have used many of them. They are in no particular order.
| | | |
| --- | --- | --- |
| Wasabe | Coconut milk | Sashimi |
| Shoyu | Guava | Musli |
| Poke | Mango | Palm hearts |
| Nam plaa | Starfruit | Zucchini |
| Massaman | POG | Lychee |
| Kalua pig | Papaya | Musubi |
| Rambutan | Pupus | Tortillas |
| Mahi mahi | Norii | Salsa |
| Bok choy | Ono | Macadamia nuts |
| Hummus | Ahi | Tofu |
| Artichoke | Phu | Pommelo |
| Arare | Laulau | Brie |
| Calamari | Sushi | |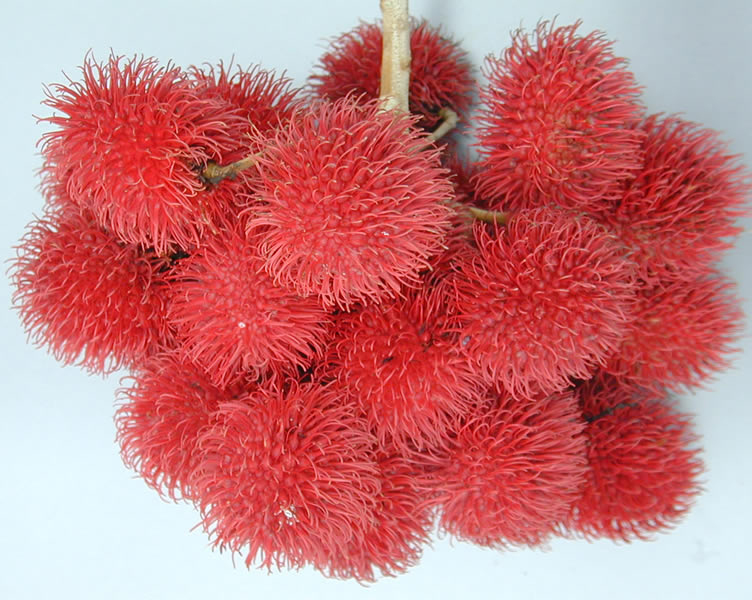 Rambutan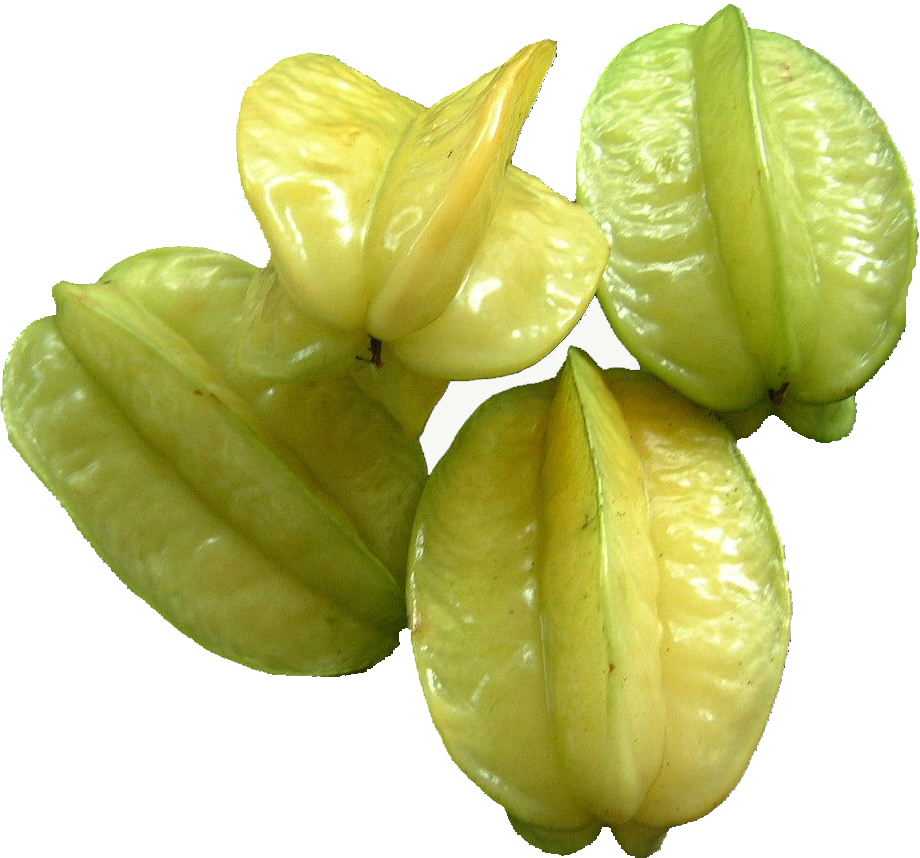 Starfruit
[Visitor number

]