HOME TILLNER FAMILY
INFORMATION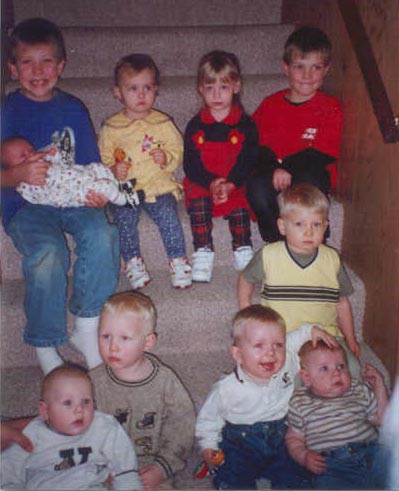 The great-grandchildren of Janet Charlene LINDBERG and Edward Fred WIERSBE, taken in 2000.


Top row left to right: Jacob Adam SMITH holding Chad Robert KELEMAN, Erica Ruth KELEMAN, Emma Joan KELEMAN and Ryan Edward SMITH.




Middle row: Brandon Edward BUIKEMA.






Bottom row left to right: Joshua Dean HALUSKA, Robert Paul HALUSKA, Jr., Zachary Aaron HUISMAN, and Grant Evan BUIKEMA.