This experience is loaded with content and takes a while to download. While we are assuring that every bit is in its proper place, you should read the following warning.

Please understand that you view this extravaganza at your own risk. Pono cannot be responsible for your reaction. If you become overwhelmed at any time, just hit the HOME button above or the off button on your 'puter. If you are willing to proceed after thoroughly understanding this warning, scroll down, read the words of wonder, and then single click on the page. Repeat as necessary as long as you can stand it. Amazing additional satisfaction can be derived by applying the click directly to the nose of the images.
Pono sincerely hopes you survived the ordeal!
THE YEAR IS 1999
Population of the earth reaches six billion.
Mars Climate Orbiter and Mars Polar Lander are both lost.
Global warming is finally taken seriously.
Neutrinos are proven to have mass.
The former principal engineering specialist formerly known as Norm has been retired for a year and is now known as Pono.
Pono has been enjoying Hawaii for nearly four years.
PONO 1999
THE YEAR IS 1992
WWW is three years old.
Human genome project has been going for two years.
Preserved body of Otzi, the Alpine Ice Man just found.
Massive riots in LA at end of police trial in Rodney King case.
Desert Storm was just last year.
Norm has been with Rockwell for a year.
OLD NORM 1992
THE YEAR IS 1982
IBM PC has been out for a year.
First space shuttle mission was just launched.
AIDS was just recognized.
Barney Clark gets first artificial heart.
Compact disks about to debut.
Norm shops for his first personal computer.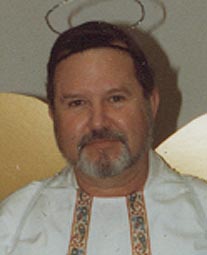 MR. NORM 1982
THE YEAR IS 1977
Smallpox is eradicated from the world.
Freon is found to be destroying ozone layer.
Voyagers 1 and 2 are launched.
Preparation for first Global Positioning Satellite launch.
First and last moon landings are history.
Norm has been working Space Shuttle activities.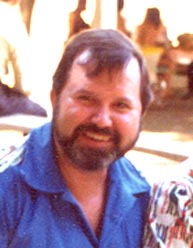 PAPA 1977
THE YEAR IS 1958
IBM just introduced FORTRAN, first programming language.
Sabin developed live polio vaccine last year.
Sputnik 1 was launched last year.
James Van Allen discovers radiation belt around the earth.
Integrated circuits for computers are being developed.
Norm is working for the Michigan State Highway Department.
Norm is dragged away screaming to the U.S. Army.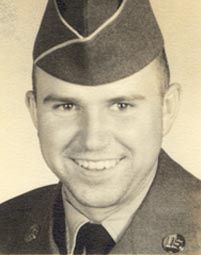 PRIVATE NORM 1958
THE YEAR IS 1951
Diners Club card is first plastic money.
WW II clean up efforts still go on in Europe and Asia.
Saddleshoes, poodle skirts, slimy shirts, flat tops.
Korean war cease-fire talks begin.
Direct long distance dialing debuts.
Norm graduates from high school, starts college.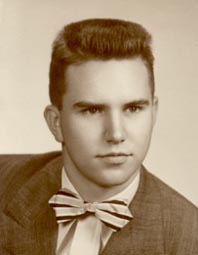 NORM THE STUD 1951
THE YEAR IS 1944
Cousteau and Gagnan just invented Aqua-Lung.
Fermi just obtained first controlled nuclear chain reaction.
The world is in the throes of World War II.
Gas, coffee, meat, sugar are rationed.
Tin cans are topped, washed, flattened for recycling.
Milkweed pods are gathered for life preservers.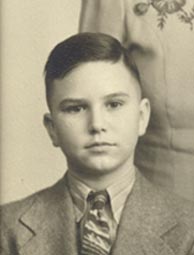 NORMAN 1944
THE YEAR IS 1938
Scotch Tape just hit the market.
Orson Welles airs War of the Worlds.
Ballpoint pen is invented.
Teflon and nylon are first used.
Norm skips school, hides under Grandma's porch.
Norm prepares to lead the grand march at Senior Prom.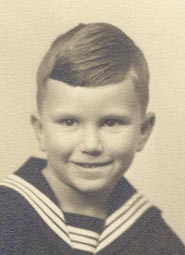 NORM 1938
THE YEAR IS 1936
Hoover Dam is completed, Lake Mead starts filling.
Catalytic cracking of petroleum is developed.
Chester F. Carlson develops xerography.
People flock away from the Dust Bowl.
Queen Mary ocean liner goes into service.
Lindbergh baby kidnapper, Hauptmann, is executed.
NORMIE 1936
THE YEAR IS 1935
Richter and Gutenberg introduce the Richter scale.
Ernest O. Lawrence experiments with the cyclotron.
The Curies produce the first artificial radioactivity.
Enrico Fermi splits the uranium atom.
Radar is invented.
The Social Security Act becomes law.
First paperback books are published.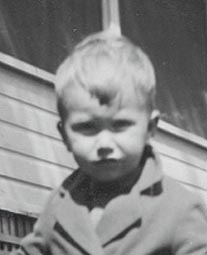 LITTLE NORM 1935
THE YEAR IS 1933
Edwin Hubble lectures on expansion of the universe.
Beebe and Barton are the first to explore ocean depths.
Clyde Tombaugh just discovered Pluto.
Auguste Piccard just ballooned to the stratosphere.
Franklin Delano Roosevelt was inaugurated to his first term as president.
The world recovers from the stock market crash and the depression.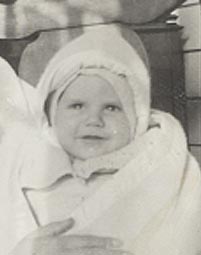 BABY NORM 1933